The knife-wielding man responsible for the terror attack that left three other people dead and at least 29 injured in Westminster, has been named by London police as Khalid Masood.
Police say the 52-year-old Briton and father of three had a range of previous convictions for grievous bodily harm, assault and possession of weapons but had never been convicted of any terrorism offences. It is understood he previously worked as a teacher and was a bodybuilding fanatic.
Earlier on Thursday, Masood was claimed as a "soldier" of Islamic State by the terrorist group.
On Wednesday afternoon Masood ploughed a car into pedestrians on London's Westminster Bridge before fatally stabbing police officer Keith Palmer inside the gates of parliament, before Masood was shot dead.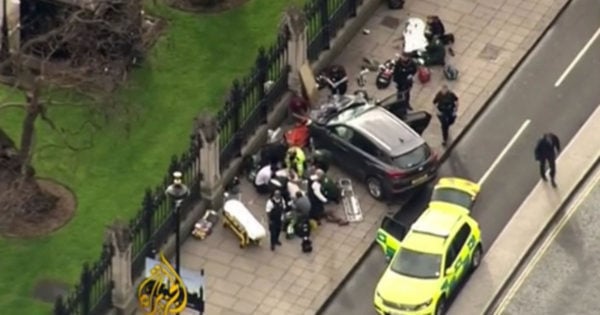 Masood was one of four people killed on a day of bloodshed in the heart of Britain's seat of power, in what British Prime Minister Theresa May condemned as a "sick and depraved terrorist attack".
May also confirmed Masood was known to intelligence authorities.
"What I can confirm is that the man was British-born and that some years ago he was once investigated by MI5 in relation to concerns about violent extremism," May told MPs in her first House of Commons speech after the attack.
This will be a defining moment for our country, as we begin to forge a new relationship with Europe & a new role for ourselves in the world. pic.twitter.com/zM69aZlhpa

— Theresa May (@theresa_may) March 14, 2017
"He was a peripheral figure," she added. "The case is historic, he was not part of the current intelligence picture."
She said there had been no prior intelligence of his intent nor of the plot.
An American man from Utah, named as Kurt Cochran was among the dead, his wife Melissa among the injured, the duo had been celebrating their 25th wedding anniversary.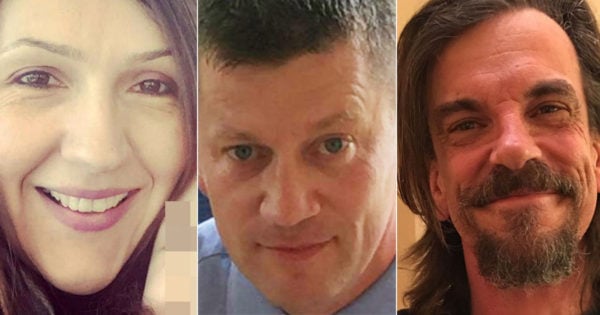 Also dead was 43-year-old Londoner and mother of two Aysha Frade.
It is believed she was hit by the attacker's car and thrown under a bus in yesterday's atrocity.
An Australian permanent resident named as Trish Neis-Beer, a German national who lives and works in the Adelaide Hills, was among those injured in the attack.
Australian Attorney-General George Brandis told the Senate on Thursday that she was receiving treatment in hospital and consular staff were providing assistance.
Three police officers, several French teenagers on a school trip, two Romanian tourists, and five South Koreans were among the injured casualties.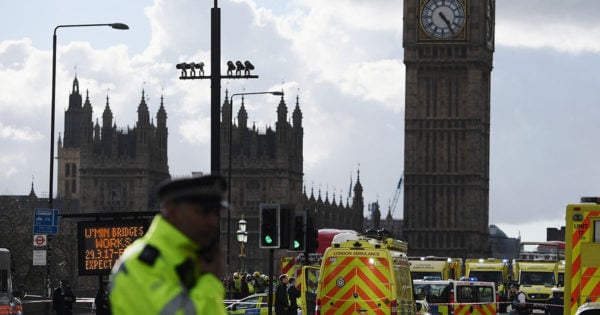 Many of the injured were visited in hospital by May on Thursday afternoon.
The UK PM had earlier encouraged Londoners to continue with life as normal, as it would send a message to the terrorists that they will not win.
"The greatest response lies not in the words of politicians, but in the every day actions of ordinary people. For beyond these walls today, in scenes repeated in towns and cities across the country, millions of people are going about their days and getting on with their lives," May said.
"The streets are as busy as ever, the offices full, the coffee shops and cafes bustling."
British police had also launched overnight raids and made eight arrests in relation to the incident.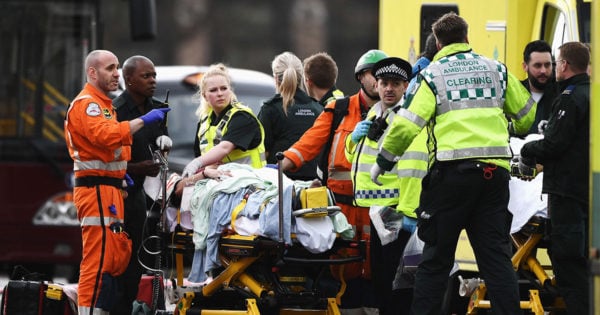 The threat level for international terrorism in the UK was already listed at severe, meaning an attack was "highly likely".
Wednesday was the anniversary of suicide bombings in the Brussels airport and subway that killed 32 people last year, and the latest events echoed recent vehicle attacks in Berlin and Nice, France.
The attack began early on Wednesday afternoon (Thursday AEDT) as Masood, driving a grey car slammed into pedestrians on the bridge linking parliament to the south bank of the River Thames.
The car crashed into railings on the north side of the bridge, less than 200 metres from the entrance to parliament. As people scattered in panic, witnesses saw a man holding a knife run towards the building.
"The whole crowd just surged around the corner by the gates just opposite Big Ben," said witness Rick Longley.
"A guy came past my right shoulder with a big knife and just started plunging it into the policeman. I have never seen anything like that. I just can't believe what I just saw."