The knife-wielding man responsible for the terror attack that left three other people dead and at least 29 injured in Westminster, has been named by London police as Khalid Masood.
Police say the 52-year-old Briton and father of three had a range of previous convictions for grievous bodily harm, assault and possession of weapons but had never been convicted of any terrorism offences. It is understood he previously worked as a teacher and was a bodybuilding fanatic.
Earlier on Thursday, Masood was claimed as a "soldier" of Islamic State by the terrorist group.
On Wednesday afternoon Masood ploughed a car into pedestrians on London's Westminster Bridge before fatally stabbing police officer Keith Palmer inside the gates of parliament, before Masood was shot dead.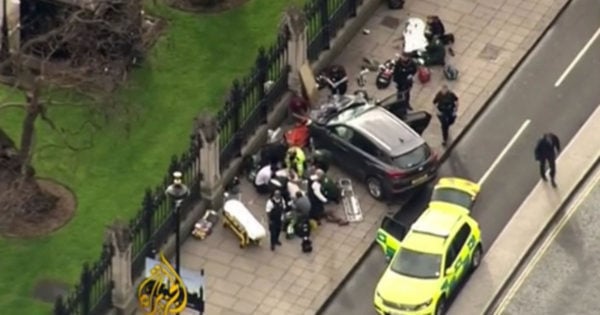 Masood was one of four people killed on a day of bloodshed in the heart of Britain's seat of power, in what British Prime Minister Theresa May condemned as a "sick and depraved terrorist attack".
May also confirmed Masood was known to intelligence authorities.
"What I can confirm is that the man was British-born and that some years ago he was once investigated by MI5 in relation to concerns about violent extremism," May told MPs in her first House of Commons speech after the attack.
This will be a defining moment for our country, as we begin to forge a new relationship with Europe & a new role for ourselves in the world. pic.twitter.com/zM69aZlhpa

— Theresa May (@theresa_may) March 14, 2017