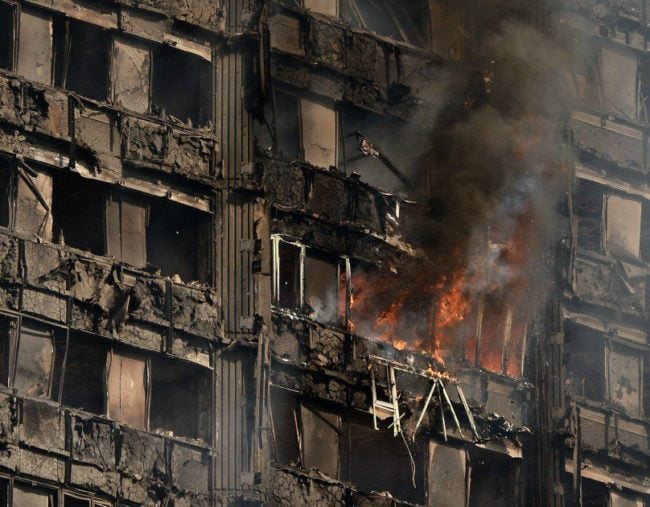 Police say 79 people are now dead or missing after the fire at Grenfell Tower in west London.
Police Commander Stuart Cundy gave the new figure during a statement outside Scotland Yard on Monday. The previous figure given was 58.
Cundy says the new number may change as investigation continues.
Five people who had been reported missing after the disaster have been found safe and well, he said.
Cundy said the search and recovery operation in the 24-storey tower continues, and it has been incredibly distressing for families.
He said that "it's hard to describe the devastation the fire has caused."
Cundy added that authorities are investigating whether any crimes had been committed in the fire.