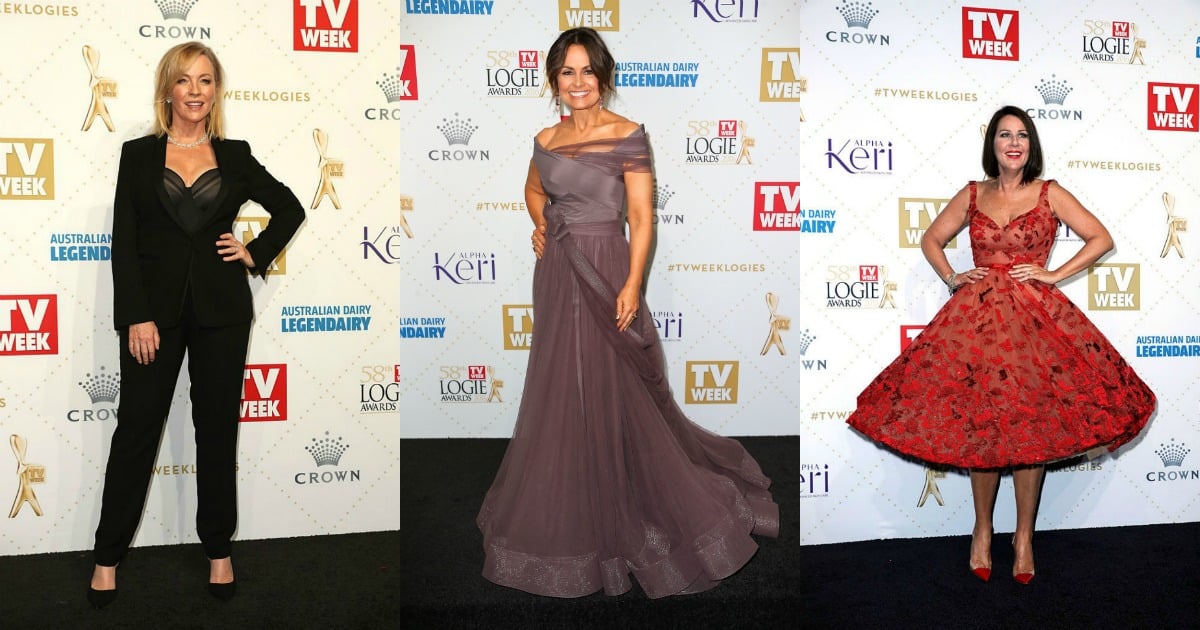 The biggest fashion win on red carpet at yesterday's Logies? No, it wasn't sheer panelling, cinched waists or even white dresses (although there were eleventy billion of those – you can see our round up here).
It was women over 35 years of age absolutely dominating.
If you poured over the Instagram posts of Lisa Wilkinson, Sonia Kruger or Livinia Nixon, or spied Chrissie Swan and Rebecca Gibney on your TV screens during the ceremony, you'll know what I mean.
These women drew eyes on the red carpet for mastering that elusive mix of class, confidence and sexiness.
Their looks didn't appear orchestrated by a stylist to the enth degree because their personalities cut through. They looked comfortable. In control. Like they were wearing something they loved and were having a good time doing it.
Sure, everyone scrubbed up well, but I couldn't help but glance at the style of these women and think, "yes, the 20-somethings look wonderful, but damn, this is how the grown-ups dress".
The biggest learning here? How to style yourself for the red carpet when you're over the age of 25. Exhibit A…
Amanda Keller, 54
Some of the younger celebs may have shown a lot more skin, but Keller could write the book on how it's done tastefully. A touch of shoulder here, a choker detail there – voila. Not to mention, she owned that red shade.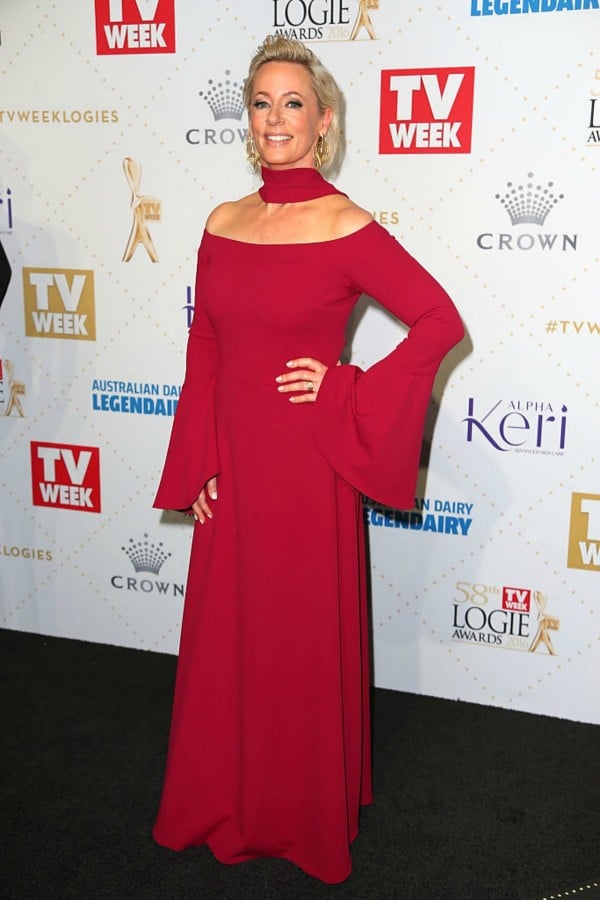 Image: Getty
Lisa Wilkinson, 56
The Today Show host commented that it took "a village" to bring her Pallas Couture look together but she's just being humble. It's Wilkinson's megawatt smile that's the best accessory here, but we must give some kudos to that perfect dusty mauve and soft flowing tulle.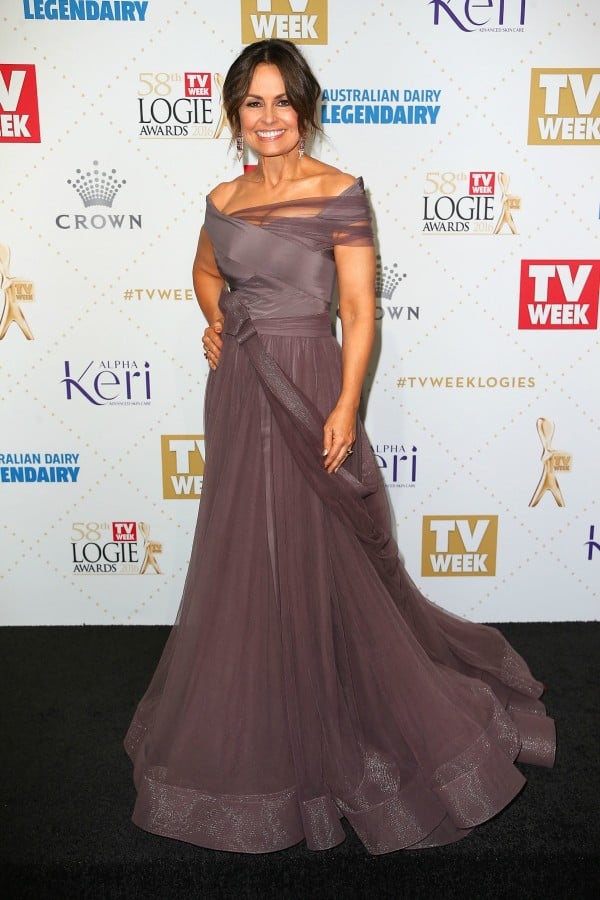 Image: Getty
Livinia Nixon, 41
When I first laid eyes on this I almost yawned at yet another white dress. But wait: those long sleeves! That awesome geometric detailing on her bodice and clutch! A boring bridal frock this ain't. There was detail, but Lavinia never let the detail drown her out.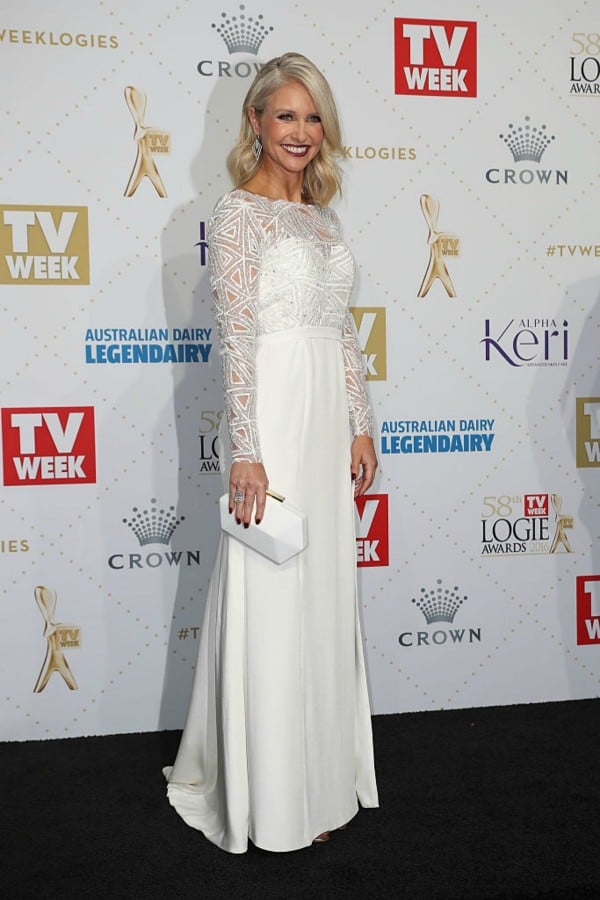 Image: Getty
Julia Morris, 48
Look closely because Morris has just nailed the perfect below-the-knee-but-not-too-low midi dress length. And yes, you can match your lipstick, dress and shoes: that "no matchy-matchy" rule is bullshit.
Image: Getty
Listen to Julia Morris talk about everything from miscarriage to botox on No Filter. (Post continues after audio.)
Chrissie Swan, 42
The radio presenter knows that "black" and "plunging neckline" rolled into the one outfit is always a winning recipe. And if you're wondering where she keeps her lipstick, it's down her cleavage (if you don't believe us, you can read our interview with her here).