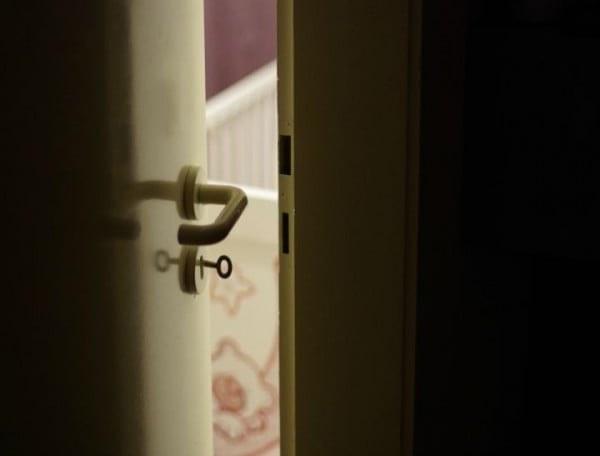 Each and every night there is a steady parade of small feet to my bedroom.
One by one they creep in and one by one I carry them back to their own bed when they fall asleep. Inevitably one will sneak back in again and I will wake up with an unexpected body curled up sleeping soundly in my bed, knees wedged in my back.
It's been happening for years.
What I never realised was that there was a simple solution at my fingertips. An easy way to keep them contained that would only require a small visit to the hardware store and an electric drill.
Who new?
All I needed to do was physically lock them in their rooms.