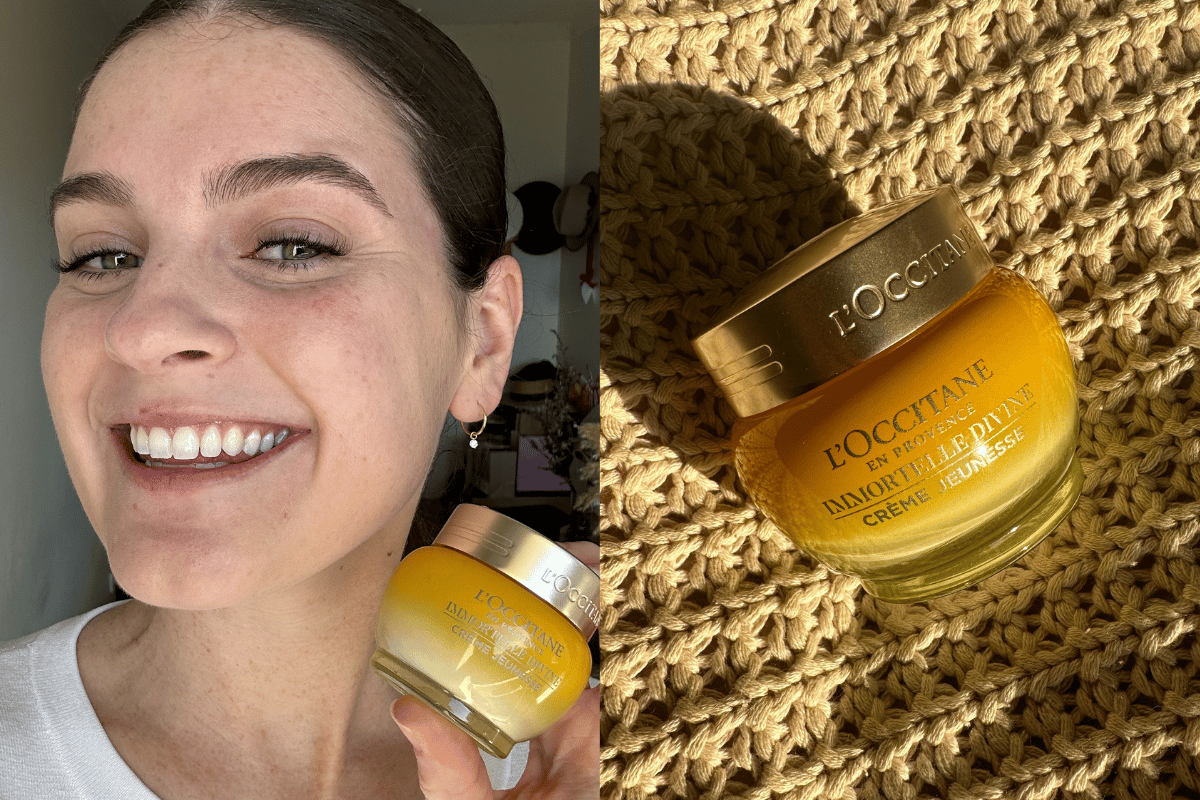 Everyone has that one skincare product they couldn't live without. And as someone who excels in having a dry face, a moisturiser is my pick.
While I'm not particularly loyal to any specific moisturiser (welcome to the life of a beauty editor), there are always some formulas that feel... different to others.
L'Occitane Immortelle Divine Cream is one of those products.
When it first came across my desk, I was immediately excited. I'm a huge fan of L'Occitane (hey, Almond Shower Oil), so I had high hopes that it would get along with my face.
Now, just a note on my skin. As I mentioned above, she's very dry. Can get irritated. Loves to throw a tantrum and deal out the odd flaky patch or angry breakout.
In fact, over the past few months, she's really enjoyed handing out the latter.
Between the chillier weather and getting off the Pill for the first time in 12 years, my skin was having a rough go of it, to say the very least. And as someone whose job involves trying lots of different products and telling people what's worth their money – this was very difficult.
So, with that in mind, here's what happened when I invited the swanky L'Occitane Immortelle Divine Cream to the party.
What is L'Occitane Immortelle Divine Cream?
In case you haven't yet met this trending new product (where have you been, friend), L'Occitane Immortelle Divine Cream is a reformulation of the O.G. version, and it now includes something called immortelle super extract, which is a plant-based alternative to retinol that is gentle on the skin.