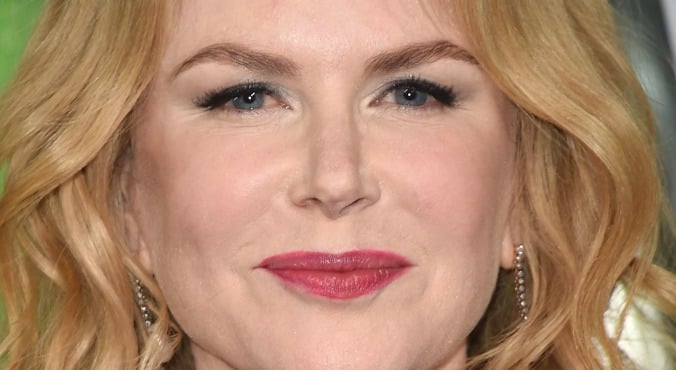 Image: Getty.
Hairstyles and haircuts, as we all know, come and go. One minute you're leading the style pack with your balayaged hair, the next you're looking at photos of yourself saying, "what the hell was I thinking?"
Unfortunately, like flared jeans, some hair trends just aren't for everyone.
However, if you're in need of a timeless, classic hair change, there is one 'do that is well and truly here to stay (unlike the "Rachel" – thanks Jennifer Aniston). Enter the bob. (Post continues after gallery.)
Celebrities rocking lobs.
Apparently, the bob first came onto the scene in the early 1920s and since then, women all around the world have been drawn to it.
Related: This is how Zoe Foster-Blake styles her bob. 
The best bit? It's so versatile. Here are the four bob variations you can try.
The Lob.
This chop has been named the "lob" (long bob) due to it's slightly longer layers but the basic premise of simplicity is the same. Celebrities like Emilia Clarke, J-Lo and Taylor Swift have all been sporting their own versions of the popular style.
Hairstylist Emma Fitzgibbons reckons the lob has prevailed due to it being easy to style.
Related: The 6 ways you could be ruining your hair colour (without even realising).
"Bobs are great because they are low maintenance. They're easy to style and easy to wash," she explains.
The short bob.
It's an incredibly easy style to make work on anyone, so you're unlikely to look back on photos of yourself and see a "fashion victim" glaring back at you.
Related: Blake Lively is no longer a blonde. We repeat, Blake Lively is no longer a blonde.
"A short bob is typically good for people who have strong facial features and a prominent jaw. You can go as short as you want. For people with a softer jawline, bobs (or lobs) with longer layers around the face are ideal," Emma explains.
The parted-bob.
Change up the look of your bob by playing with the parting. Scraping the hair into a deep side part is easy to achieve. Accessorising with clips and pins will help to hold it in place.
The tousled/choppy bob.
Bobs and lobs are also perfect if you like some body in your hair, either in the form of volume or waves, because shorter hair tends to hold curls a lot better than longer styles.
Related: Found: The most universally flattering hair colour.
This is simply because the weight of longer hair pulls the curl down. Get yourself a small curling iron and create beach waves in minutes. Or, grab some sea salt spray or mousse to easily create some bounce and texture.
The best side-effect of a bob? They can make your hair appear healthier.
"A lot of the time, people are amazed at how much better the condition of their hair is after having some length taken off. That's because the hair at the ends is often dried and colour treated, meaning it's not in the best condition. The hair near the scalp however is much healthier," says Emma.