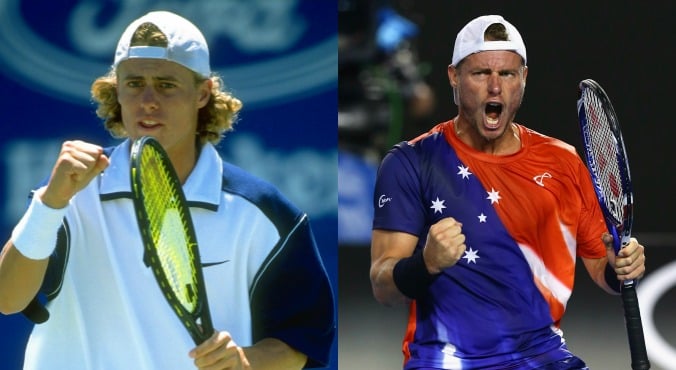 Image: Getty.
18 years of professional tennis. 30 career titles. A highlight as the youngest ranked No.1 tennis player. Lleyton Hewitt ended his career last night on home soil with a valiant game against Spain's David Ferrer.
While he finished as one of the country's most respected players, mentor and family man, it was his early bad boy behaviour and spark, as well as his talent that made him such a memorable figure in Aussie tennis.
We look back at the highlights of Lleyton Hewitt's career. (Watch: Mamamia TV show us how to do a yogi stretch.)
1. The beginning
Hewitt's professional career started in 1998, winning the Next Generation Adelaide International after beating world No.1 Andre Agassi in the semi-finals.