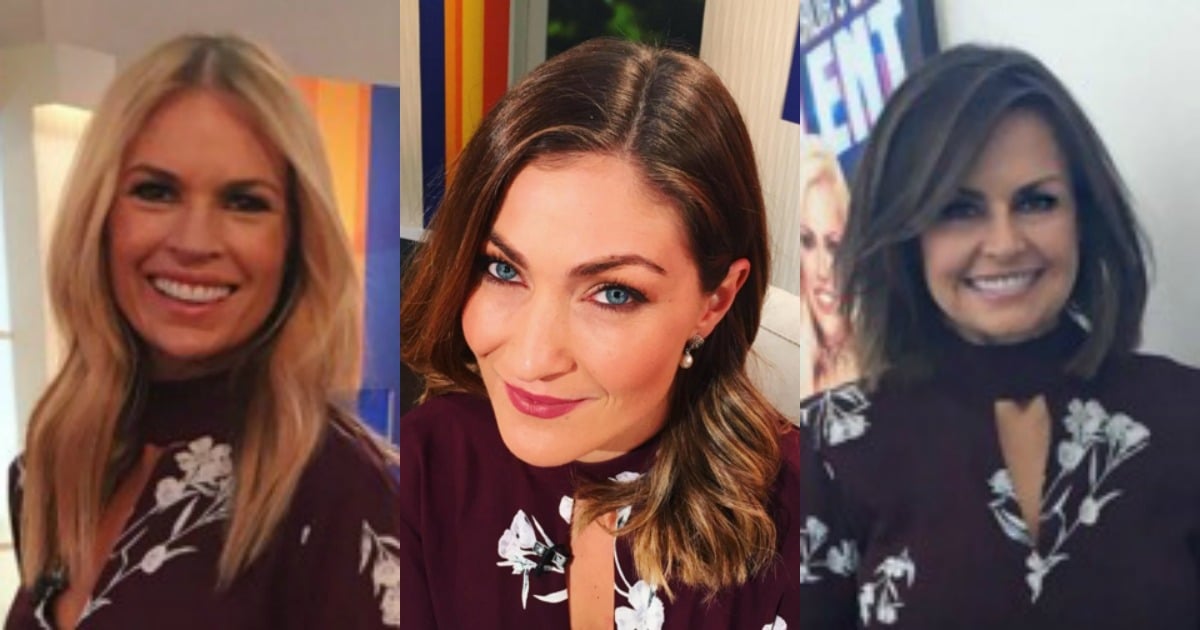 Last week viewers couldn't stop talking about Today Show host Lisa Wilkinson's outfit for all the right reasons.
Paired with a white midi pencil skirt and lilac pumps (she deserves an award for walking around in those without falling, in our opinion), fans couldn't get enough of Wilkinson's blouse, taking to Facebook and Instagram with one question: WHERE CAN I BUY IT?
The deep marsala colour. The flattering cut. The very now choker neckline. The delightful floral print.
Think it looks familiar? You're not mistaken.
Turns out Wilkinson is not the only fan of the $89.95 shirt from Aussie label Sheike. It's proved a recent favourite of the Channel 9 styling cupboard, with a number of other morning hosts also donning the burgundy blouse. (Watch: Paula Joye shares her top winter styling tips. Post continues after video.)
Sonia Kruger wore hers with a black skirt and a matching mani.
While The Today Show reporter Susanne Messara chose to use the shirt's colour as inspiration for her eye makeup.
We reckon our closet would fling open its doors and happily welcome the 'Florabell' shirt into the family.
And if you liked it from the front? Wait until you see the back.
Front (L) and back (R), Image: Sheike
Pretty, huh?
Unsurprisingly, the shirt has proved a popular one. While it's currently marked 'out of stock' online (fingers crossed they'll be restocking soon), our sources tell us there are a few still available in stores. Hurry though, we doubt there'll be around for long.
(P.s the Iris blouse is a good alternative if you're not having any luck.)
Image: Instagram/ch9styling.
Do you already have this shirt?