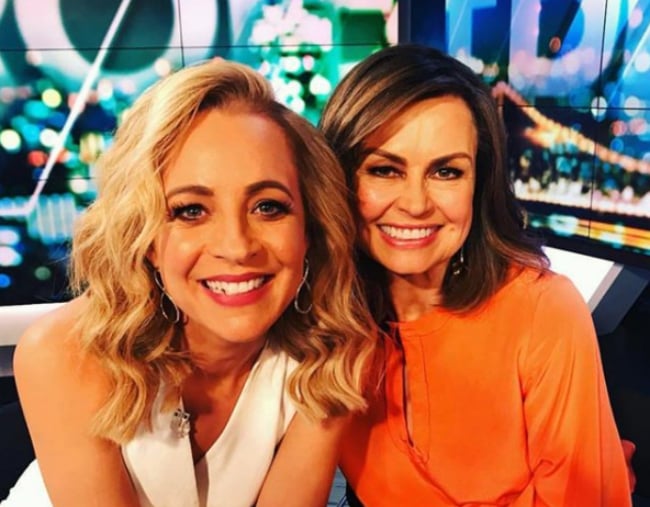 Lisa Wilkinson has been in her new job for just over two months.
With that new job came a change in office, new co-workers, a bigger salary and a considerably later alarm.
It also came with huge expectations of what it would be like to eat dinner alongside the former Today Show co-host, rather than wake up with her.
The 58-year-old veteran journalist's debut co-hosting Network Ten's The Sunday Project  in late January drew 481,000 metro viewers. News.com.au reports that number has decreased to 254,000 for the most recent episode.
And while some might feel the urge to look at those numbers and point fingers, Wilkinson, ever the professional, won't be.
Speaking to WHO magazine, the mum-of-three and former magazine editor said she's not all that fussed by ratings while her time at the network is still in its infancy.
"There was always going to be a lot of scrutiny because my change from Channel Nine to Channel 10 drew a couple of headlines and so I expected that," she told the publication.
"It's wonderful to be able to get out on the road and do longer-form journalism … and everyone has been so ridiculously welcoming that I'm just so thrilled I made the change."
Wilkinson left Channel Nine in October 2017 after finding out she was earning half the salary of her co-host Karl Stefanovic. Less than 24 hours later, she announced her move to Network 10 in a tweet.
Does women quitting their jobs in protest of equal pay lift us up or set us back? Mamamia Out Loud discusses below.
The positive change of leaving her 3am breakfast television starts behind was immediately felt by her family and friends.
"I am no longer sleep-deprived and that's made an enormous difference to me and everyone in my immediate circle of friends and family," she said.
For the time being, Wilkinson also said she and The Sunday Project team are focused on producing the best television they can, from which success will come.
"One of the wonderful things about going to The Project is the trust that people have in the journalism … They trust us in my experience more than any other interview program on Australian television," Wilkinson said.
"In the end, I just want to do good work and the rest will follow."
For what it's worth, we'll certainly be tuning in.
Thank you - just by clicking on this and other content on Mamamia, you are helping to fund education for some of the world's most disadvantaged girls.
Together with our commercial clients and charity partner Room to Read, Mamamia's goal is to be funding 1,000 girls in school each and every day, by June 2020.
Learn more here about our ongoing mission to make the world a better place for women and girls.