Next time you're asking your boss for a pay rise, channel the face of Today.
Yes, the face of Today. Lisa Wilkinson.
You might have heard, she's got a new job. After 10 years of doing that most intimate and brutal of TV gigs, hosting a morning show, she's found a new home at Network Ten.
And with the flourish of a signature on fresh letterhead, she showed us all what to do when faced with inequity – rewrite the rules.
Back in May, Wilkinson's decade as co-host at Today was celebrated with a balloon-strewn live show in her hometown of Campbelltown, complete with teary tributes and lovingly-compiled sizzle reels of her finest moments sitting alongside "King Karl" Stefanovic.
"Can I just say what an incredible privilege it has been to front the show for the last 10 years," she said then.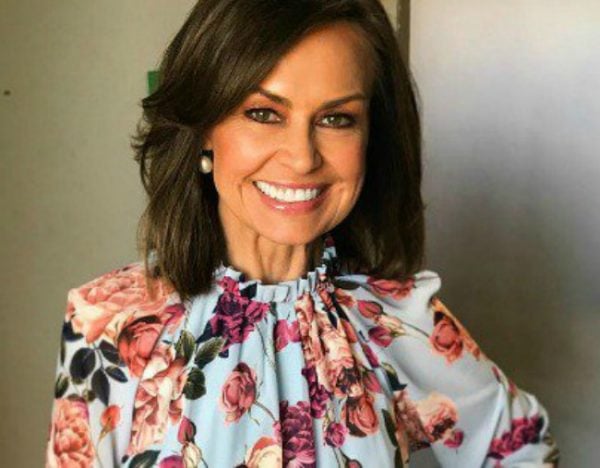 "It is such a privilege to wake up with all of you, every single morning, and the feedback that we get and the encouragement that we get from you means everything to us. It is why we keep getting up at an ungodly hour every day, as does the entire crew on the show."
This morning, the seat next to Karl is filled by someone else.
No fanfare, no farewell. Instead, a terse statement from Channel Nine, one that screams only one thing: money troubles.
It read that they were "unable to meet the expectations of Lisa Wilkinson and her manager on a contract renewal for a further period."
I have some news. I'm sad to say that today was my last day on @the today show. The following statement is from Channel Nine... pic.twitter.com/B3IVDAfkSm

— Lisa Wilkinson (@Lisa_Wilkinson) October 16, 2017
That news came 24 hours after a story in the Sunday Telegraph by the immaculately-sourced Annette Sharpe that declared Wilkinson had committed the grubbiest and greediest act a woman could - daring to ask to be paid the same as a man.
If it seems incredible that a woman of Lisa Wilkinson's standing - with decades of experience, a rusted-on following and journalistic chops that see her swing between live crosses to dancing puppies one minute and a flinty interview with the Prime Minister the next - was reportedly getting paid almost half of what her co-host commanded for doing the same tough job, welcome to the gender pay gap in 2017.
Karl Stefanovic's salary is reported to be in the vicinity of $2 million a year. This year, media reporters have been whispering that his once-legendary popularity was on the slide, with his split from his wife of 21 years, Cassandra Thorburn, putting an unsightly scratch in his previously Teflon image.
LISTEN: Lisa Wilkinson talks to Mia Freedman about marriage, Karl and her latest project on No Filter.
But if that's true, it clearly did nothing to convince Hugh Marks, the head of Channel Nine, that perhaps he needed to lock down the person Today fans continued to tune in for, Wilkinson.
That left her floating unsigned at salary renegotiation time and ripe for poaching.
"I look around and there isn't another job I covet. But I'm always up for a chat!," she hinted back in May.
Now, after a decade of coaxing a generation through their morning rituals - on the treadmill, hunting for lost homework under the couch, scoffing down Weet-Bix while hastily applying mascara - Wilkinson will now be easing us through the other end of the day next to Carrie Bickmore and Waleed Aly on The Project.
And that's because she asked for what was right. What was fair. Equal pay for equal work.
When it comes to the world's injustices, the seven-figure salaries of television superstars barely rate a mention, but in refusing to settle for a skinnier slice of the commercial success she helped create (let's not forget that before Lisa, four co-hosts came and went next to Karl within 18 months), Lisa has taught us all something important: When faced with a ridiculous double-standard, rewrite the terms.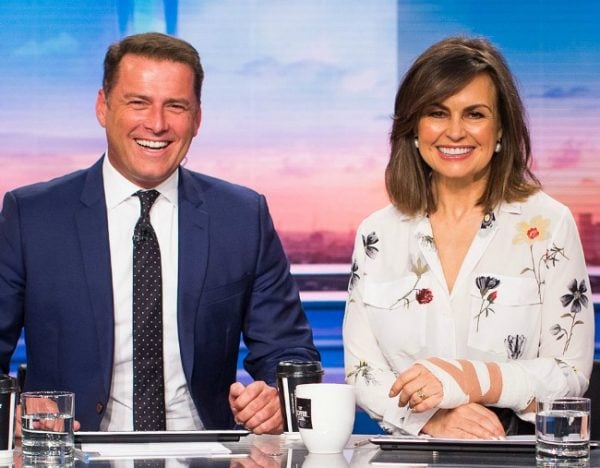 This has nothing to do with being whiney or entitled or outraged. Lisa Wilkinson has put in the hard yards and then some. She never sniped or complained or undermined. She remained loyal to her colleagues and co-host and her network. Right up until it became embarrassingly unfair to do so.
And then, true to her reputation as a class act, she turned and walked away.
Thank you, Lisa Wilkinson, for being a role model to women starting out and women starting over.
To women who are worried that at "their age" they are no longer relevant. To women who are tempted to crumble in the face of powerful men, and to women who are afraid that if they say no they will never hear another yes.
We can't wait to see what you do next. But we know it will make us proud.