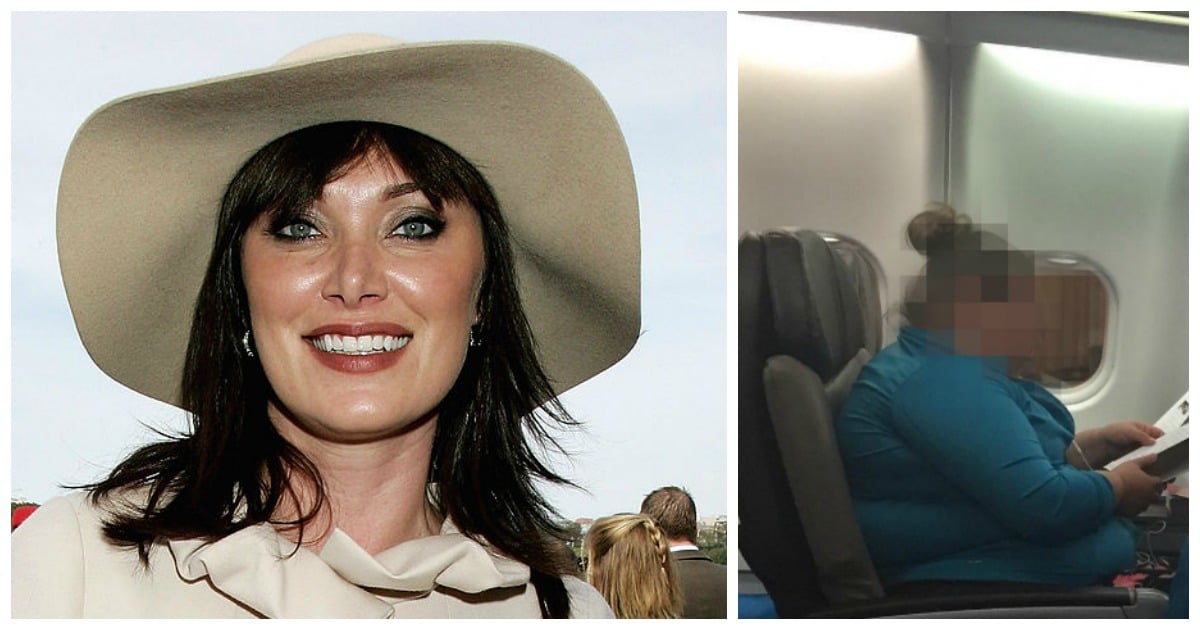 Lisa Oldfield has a known hatred of fat.
Last year, the television presenter and wife of former One Nation politician, David Oldfield, decided to have 5.5kg of it sucked out of her waist and back for the cool price of $10,000.
"I just hated looking and feeling bloated," she told the Daily Mail of her procedure. "I have two beautiful little boys and barely any photos of them from the past two years. In the few photos we do have, I'm often using them to hide my big tummy."
But it seems Oldfield's fat-hate doesn't just pertain to that of her own body, but to those of complete strangers, too.
In an nasty and brutal Instagram post, the mum-of-two has publicly attacked an overweight woman seated opposite on a first class flight to Hawaii.