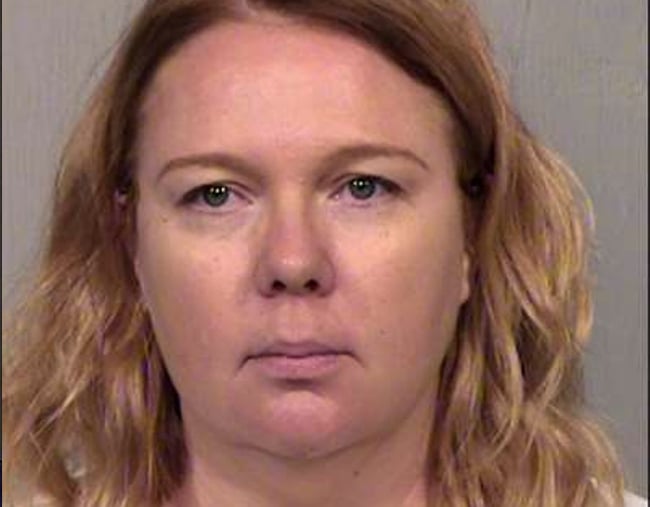 Warning: This post features explicit details of child abuse that could be triggering for some readers.
Sanaa Cunningham was only seven years old when she died.
She had a bone-deep cut on her foot and more than 60 scars on her body.
An Australian mother is facing the death penalty in the United States, charged with the alleged murder of Sanaa, her seven-year-old stepdaughter.
Adelaide-born Lisa Cunningham, 43, and her ex-police detective husband Germayne Cunningham, 39, face execution if found guilty of her abuse, neglect and murder.
In February 2017 Sanaa was rushed to an urgent care centre due to trouble breathing and later died. A post mortem found her body covered in scars, with more than 100 cuts and bruises.
It confirmed septic shock in the setting of acute bronchitis as cause of death.