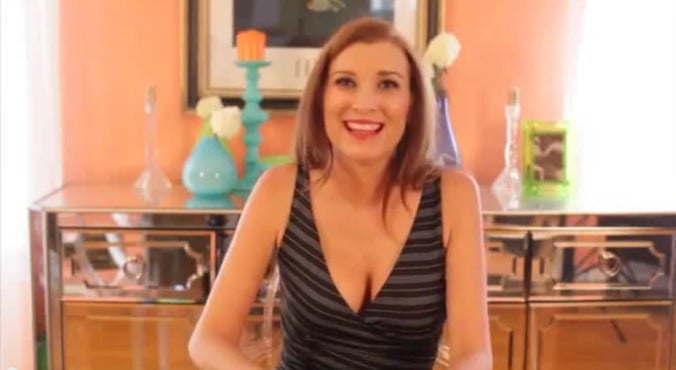 Image via Youtube
Is cosmetic surgery one of the last beauty taboos?  In Hollywood, at least, it seems you're criticised if you do ("superficial"), and condemned if you don't ("look how old she looks"). You just can't win.
Who can forget the insanity that was caused when Renee Zellweger stepped out last year looking "unrecognisable", with news outlets immediately analysing all the work she'd "obviously" had done? Miranda Kerr, Nicole Kidman and even 17 year-old Kylie Jenner have also been subjected to the same speculation.
The point being missed amid the has she/hasn't she debate? It shouldn't even matter.
RELATED: Miranda Kerr might have had a boob job. And you know what? That's OK
Megan O'Brien is the latest woman adding to the discussion. A beauty blogger, she's written about her experience getting liposuction in Harpers Bazaar. The "catch"? She's a size zero.
"Reading the title of this [I'm a size zero and I got liposuction] makes me instantly dislike the author. Me," she writes.
"I sound self-obsessed, superficial and vapid. I know I'm none of those things, which is why I'm sharing my story. Because as ironic as it sounds, I am actually comfortable in my own skin." (Post continues after gallery.)
Our favourite body image quotes from celebrities