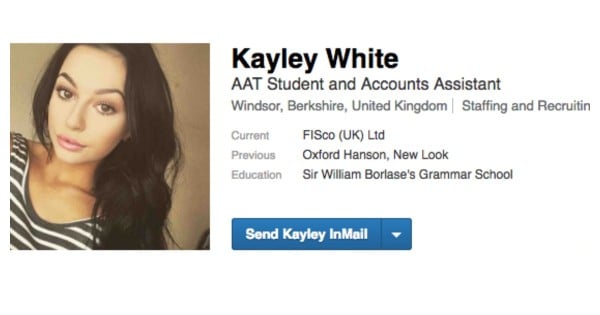 Apparently some people are still yet to realise that LinkedIn is a professional website and not a place for sexual harassment.
Having used the networking site to advertise two positions at her UK company, 19-year-old Kayley White also asked if anyone knew of any part-time weekend work available in the area.
It was then that the trainee accountant received a message from an unknown man at a nearby firm saying, "You can suck my d**k any time you like sweetheart."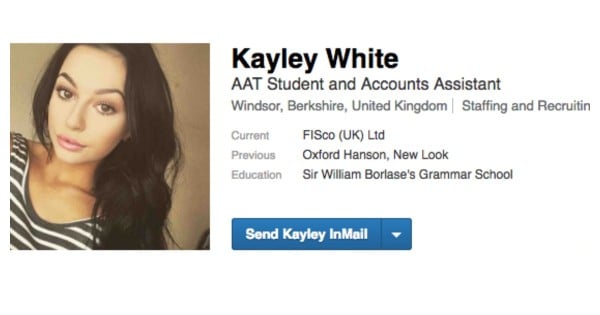 White's LinkedIn profile. Source: LinkedIn.