After almost a decade of marriage, it was in late 2015 Lindy Klim realised her relationship with Australian swimmer, Michael Klim, had irreversibly broken down.
Even though they had been working hard to keep their family together, revelations of Michael's relationship with another woman — which he continues to deny — finally ended the tumultuous marriage.
In her first interview since announcing their separation in February this year, the 38-year-old has spoken honestly about her devastation.
"I felt really hurt and humiliated and not sure what to say," she told News Corp's Stellar magazine.
Before now, Lindy has remained completely silent on the divorce to protect her children, but it was hard while Michael talked publicly about their private battle.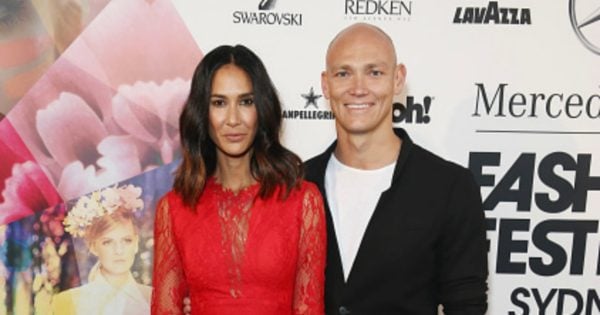 The two of them in 2014. Image via Getty.
"I just concentrated on the kids, and I do feel that me focusing on just healing was more important than going on a PR campaign. He's been out there in the media from day one. It's been very difficult for me to hold my tongue."
Lindy also says she found out about Michael's reported relationship with his new partner, Desiree Deravi, halfway through 2015, thanks to the media.
"I felt very let-down; that was probably the humiliation of finding out about things in a magazine. I didn't know that was going on, which was really hurtful."