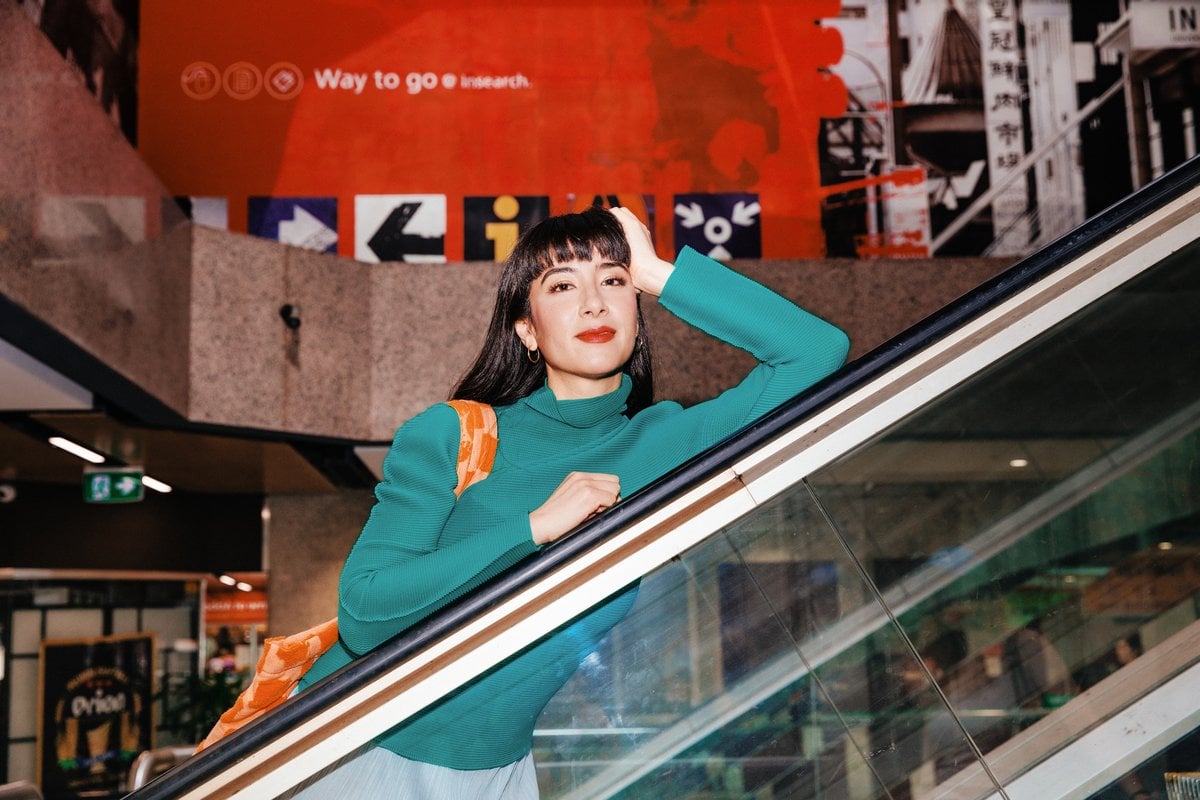 Linda Marigliano is sitting on the floor in front of her sofa as she joins me on the Zoom call.
Sunlight is pouring through the windows of her LA apartment and stacked behind her, occupying the space where a person would normally sit, are some massive novelty soft toys that she introduces me to, one after another: a cactus, a big sushi roll and a frog.
It's a funny and warm introduction, which doesn't surprise me, considering all the insights that we've gleaned about who Linda is and her life over the past couple of years.
Between launching her podcast, Tough Love, as well as penning her first book, Love Language – a memoir about family and relationships – Linda has been garnering a huge amount of attention and establishing herself as a thoughtful figure who doesn't shy away from a bit of emotional vulnerability in the public eye.
Of course, she's been in the spotlight for many years before this, too. She joined ABC's youth radio station, Triple J, back in 2007 and has remained a staple of Australian pop culture coverage, including co-presenting The Set with Dylan Alcott and The Dream Club podcast alongside Brooke Boney.
Listen to Mamamia Out Loud discuss family breakups below. Article continues after podcast.
We're speaking shortly after the release of the second season of her podcast, Tough Love. The first season was recorded during the first year of the pandemic, through successive lockdowns, and focused on Linda's journey of self-reflection and the way she was forced into a prolonged separation from her partner, Magnus.
It's a unique podcast, particularly in the Australian landscape, for the way it wanders through deeply personal topics, as told by the host, and incorporates expert interviews as well as chats with Linda's friends and family. She describes it to me as an "audio journal where life is unfolding in real time".