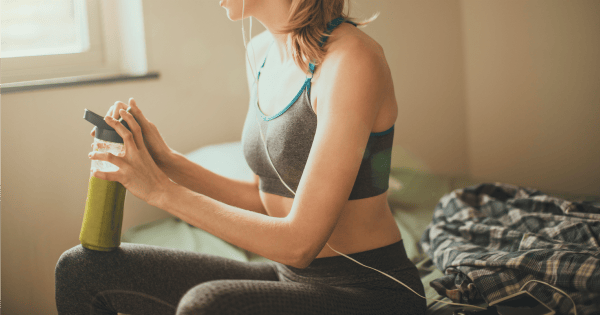 My friend recently got married, and on the day, she looked stunning – slim, toned, bronzed, glowing.
She probably looked ever so slightly less gorgeous in the mornings leading up to the nuptials, though, due to her consumption of a "detox tea".
She told me about it breathlessly, explaining she'd lost tons of weight drinking it in the month leading up to the wedding. The only problem, she said, was that the morning of consumption she couldn't really be anywhere that wasn't seconds from a bathroom.
"What's in it that does that?" I asked her, mildly horrified.
"I dunno," she said, shrugging.
The tea's laxative effect was caused by an ingredient called senna, which a simple Google search informed me contains "sennosides" that irritate the lining of the bowel, causing a laxative effect. The Australian Medical Association does not recommend it to control weight.
What happening to good old-fashioned cereal for breakfast?
This got me thinking: What other ridiculous things do we do in the name of health or weight loss, that are actually kinda stupid?
Green smoothies.
OK, I don't think green smoothies are evil, per se. I don't think they're going to make me the health queen of the world, though. Think about it: blending and juicing takes all the hard work out of it.
Kale, spinach, apples, pears – whatever you put in your green smoothie is something you'd normally chew, right? Imagine chewing through a big pile of kale. Your saliva is the beginning of the digestion process. It starts to break it down. Then you swallow it and more processes break down the fibrous vegie. But if you juice it, it's just hitting your tummy, your saliva hasn't been able to do its job. Your saliva is feeling useless. USELESS.
Some things are meant to be chewed; some things are meant to be drunk.