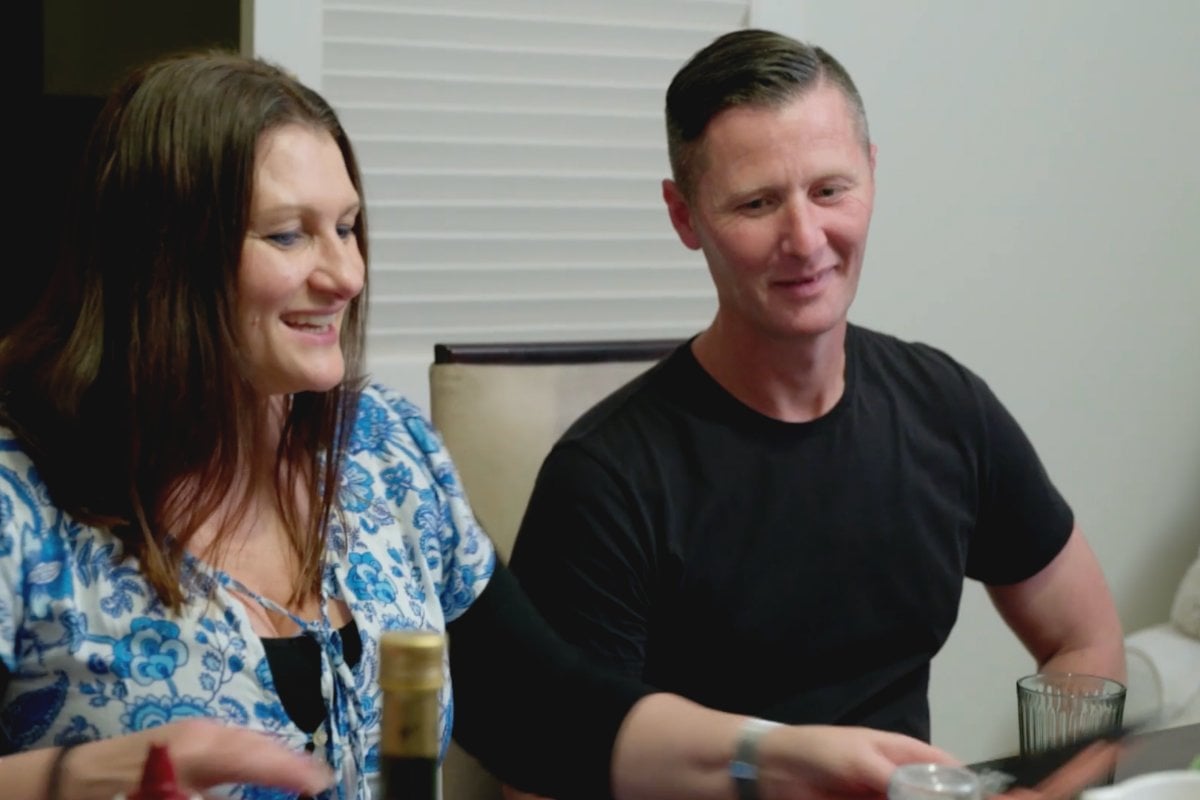 While some people may have reservations about opening up their own home to a formerly incarcerated person, for Louise and her two adult children, Brittany and Reggie the decision was easy – a resounding yes.     
"I've always had empathy for people who have made a wrong decision in life. I feel like any one of us can just make a bad decision and end up on a completely different path," single mum, Louise tells Mamamia. 
Motivated by the ideal that everyone deserves a second chance, Louise's community-minded family opened their home and lives to formerly incarcerated man, Jeremy.
Jeremy's stay with Louise and her children was a part of the ground-breaking new SBS documentary series, Life on the Outside, hosted by Danielle Cormack (Wentworth).
The show follows four formerly incarcerated people in a never-before-seen television experiment that looks at whether the outcome can change if you place newly released people from prison into Australian households for the first 100 days of their release.
Watch the trailer for Life on the Outside. Stream Free on SBS On Demand. Post continues after video. 
For Louise and her family, one of the key motivations for taking part in the experience was the opportunity to learn more about the variety of issues that incarcerated people face; recidivism, social stigma, and the potential "to help make the situation better," Louise explains.
While excited about the experiment, there was some initial trepidation. 
"We just weren't sure who we were going to get." 
"As soon as we met Jeremy, we were pleasantly surprised and very quickly we became really good friends," says Louise.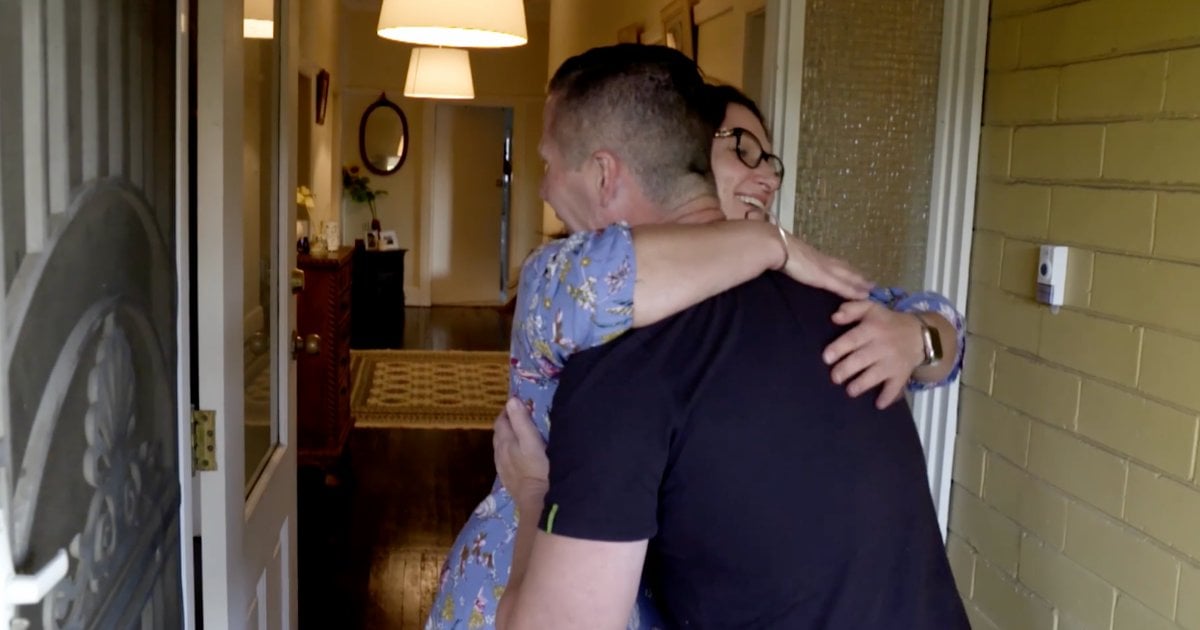 Louise greeting Jeremy for the first time. Image: SBS.