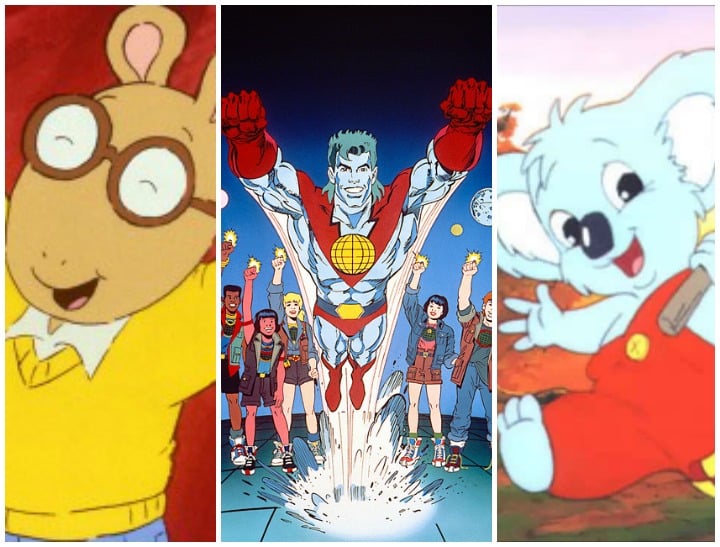 Who knew our favourite shows were so deep?
When I was a child, my mum would carefully regulate when my sister and I could watch TV.
She would set aside time after school for the two of us to drink a glass of milk and watch some cartoons before we started our homework, and sometimes, when time ran out, we would ask mum to tape our favourites to watch later (yes, this was during the glory days of the VHS).
For me, watching TV as a child wasn't some idle after-school activity. It pretty much taught me how to count, spell and save the world as a flying blue superhero.
But perhaps more importantly? Many of my top childhood TV shows also came with some pretty important life lessons. Here are a few of my old favourites and their most valuable advice.
1. Captain Planet.
It is safe to say that no one who watched Captain Planet ever forgot to separate their recycling. This show taught me the virtues of caring for the environment and stopping mankind from destroying the earth.
On top of the show's green core, Captain Planet and the Planeteers also tackled a range of human issues. One episode attempted to explore HIV. Another took me to Ireland, the West Bank and South Africa to watch the planeteers save people from racial and religious conflicts. It was deep.
And as Captain Planet once told me: "Don't judge people who are different from you. It's up to us to stamp out hatred. The power is yours."
Just as an FYI, you should know that this post is sponsored by CBeebies. But all opinions expressed by the author are 100% authentic and written in their own words.
2. The Magic School Bus.
Imagine if your classroom had wheels… and could travel through time, space, water and pretty much anything else.
It isn't a stretch to say the Magic School Bus taught me all the fun facts I whip out at parties to impress people. One of my favourite episodes saw the bus travel through the human digestive system (because that's not gross), and was probably the only biology lesson I ever paid attention to. The best part was watching the students realise what happens to our food after it goes through the large intestine (*cough* toilet humour)…
3. Arthur.
"Hey! What a wonderful kind of day. If we can learn to walk and play, and get along with each other."
I watched this show religiously, and not once did I ever question what the hell kind of animal was Arthur. I guess I assumed he was some kind of dog, but the real answer is an aardvark. But, insane as that is, it's not the real lesson. The real lesson is, if an aardvark, a rabbit and a monkey can be best friends – I can be friends with just about anybody. Plus, this song about how cool it was to own a library card really affirmed my 10-year-old identity.