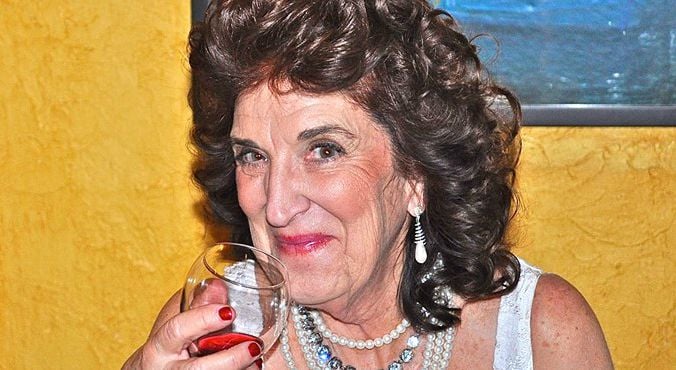 Image: Supplied. By Carmelene Siani.
"You're 73 years old now," he said as the waiter brought our wine. "What have you learned since we last met?"
I hadn't seen the long, tall, blue-eyed Irishman sitting across the table from me for over 40 years—not since I had worked for him in the 1970s when he was studying for his PhD in psychology and I was helping him develop his therapy practice.
I always found him to be an intellectually stimulating—not to mention quite sexy—guy who delighted in asking me challenging questions.
Now here he was, asking what I had learned in 40 years.
RELATED: They say it's as good as a holiday: How to embrace change in your life.
Was he kidding? Did he really want to know?
"A lot of stuff that nobody would give a damn about," I hedged, adding that he knew I hadn't gone go college, didn't have expertise in any particular field and that I was the kind of person who couldn't even remember the name of the author of most of the books I'd read—let alone the titles.
"You know I've never had a mind for content." I reminded him. "I have a mind for process."
"Doesn't matter," he said. "I want to know what you have learned from life. From living."
RELATED: "7 things I've learned since I started investing in my health."
I told him I couldn't begin to tell him, just like that, and he said, "Make a list."
"Make a list?" I repeated.
"Yes," he said. "Make a list—a list of what you have learned or a list of what you live by. It'll be an excuse for us to have lunch together again."
"If it means we can have lunch together again," I flirted, "I'll do it."
And I did. I made a list…
1. Nothing in this world is black and white, and everything is gray.
RELATED: The key to great sex lies in timing, apparently.
2. A cluttered desk is indeed the sign of a cluttered mind, and so is a cluttered house, a cluttered car, cluttered closets and drawers and even a cluttered e-mail inbox.
3. Everything is foreplay, which we forget, and which is why we have to have foreplay.
4. Setting the alarm 20 minutes early so there's time for cuddling is a great way to get some foreplay in on a regular basis—not to mention the best way to start the day.