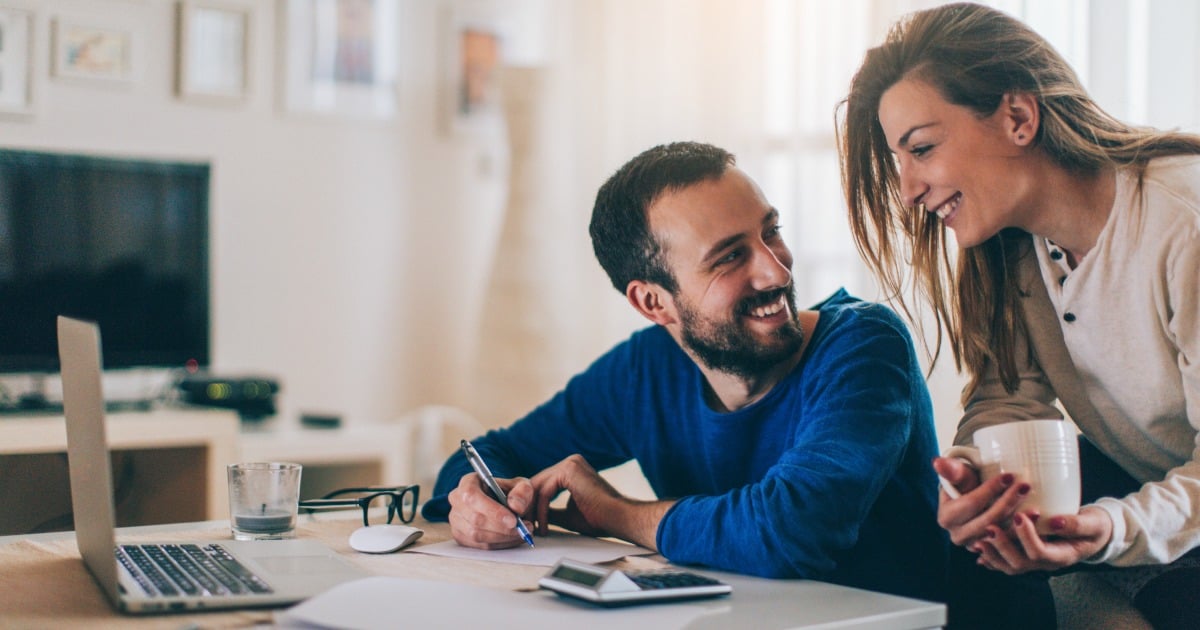 When you love someone it can be difficult to step back and see the bigger picture. You might not mind always making sure the electricity bill is paid or that there's money in the "spending" account at all times. But the truth is, making sure both partners take an active role in the financial health of a relationship is just as important as a good date night.
Research shows that nine in 10 Australians believe financial problems can end a relationship, and having once cohabited with a man who regularly withdrew the last $20 from my bank account without telling me, I couldn't agree more.
Leading relationship expert Katia Loisel tells Mamamia the key to sorting out your romantic and financial entanglements is to be upfront about it.
"Money is one of the most important influences on relationships. Unfortunately when we're choosing Mr or Mrs Right most of us don't think twice about whether we're compatible where money is concerned," she says.
"We come into a relationship with our own upbringing, experience, expectations and values towards money and often the way we view money can be quite different to our partner.
"Many couples avoid the money talk, particularly early in a relationship. And that can cause problems down the track, particularly when money gets tight or if there is a power imbalance. Numerous studies show that financial stress is related to lower relationship quality and blaming, with couples undergoing financial distress more likely to consider divorce."
So while it might seem like a good idea to leave the tricky discussions to later, putting off organising your finances is only going to cause headaches in the long run.
The goal of any discussion about these issues should be to secure the financial security of both partners, no matter what the future holds. Loisel says most relationships inevitably have one partner who will step into the administrator role, when really both people should be weighing in.