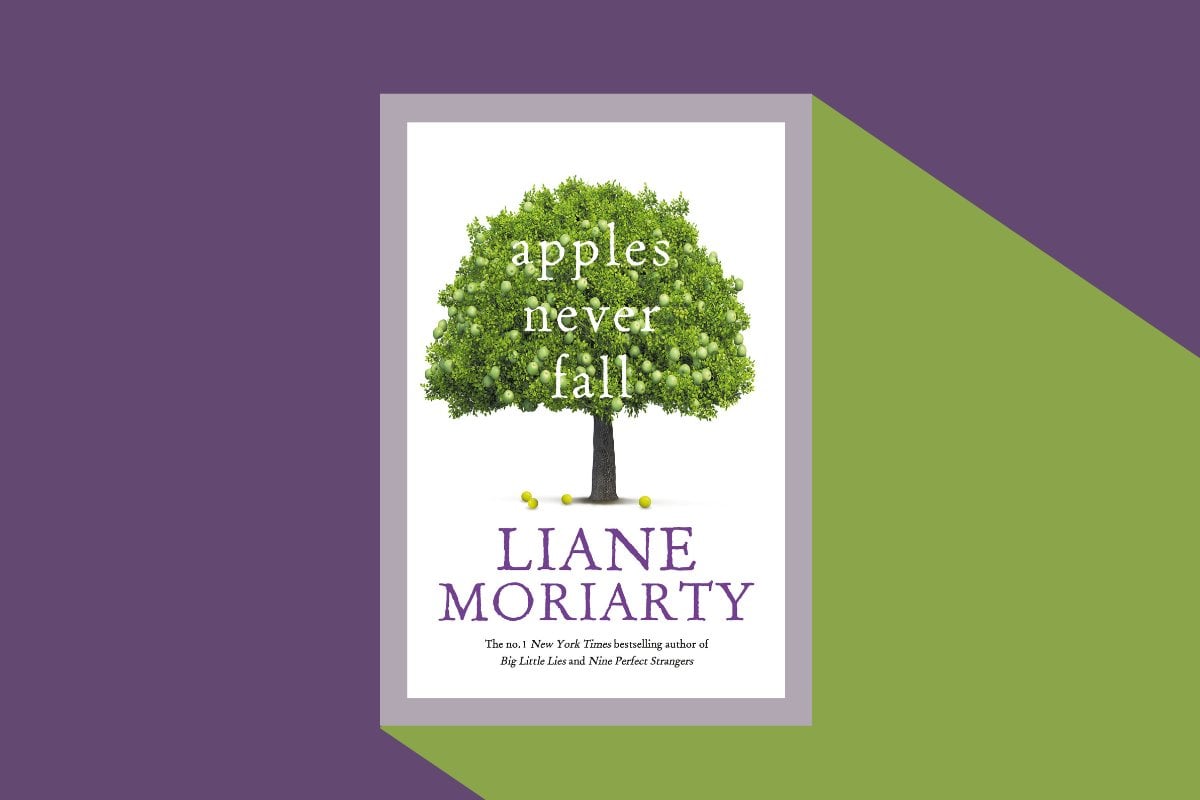 Liane Moriarty had decided to take a year off writing when her sister Jaclyn sent her a writing prompt. 
"She texted me a few lines, which was just a description of a bike lying on the grass underneath a tree with some apples lying next to it," Moriarty explained to Mamamia over the phone. 
That image became the opening scene of her latest novel Apples Never Fall. 
Apples Never Fall is Moriarty's ninth novel, and like all her books, the idea for the story came together over time through what she describes as "a few little sparks". 
One spark happened when her husband bought her some fancy new headphones and she started listening to true crime podcasts. 
"I think there were a few true crime cases, which got me thinking, and I came up with this premise of how would you feel if your mother went missing, and your father was the chief suspect?" she explained. 
"And then once I had the idea of how would you look at your parents' marriage, you know, through different eyes, in the same way that as you grow up, you look at your parents through different eyes, when you realise they're actually grownups, too."