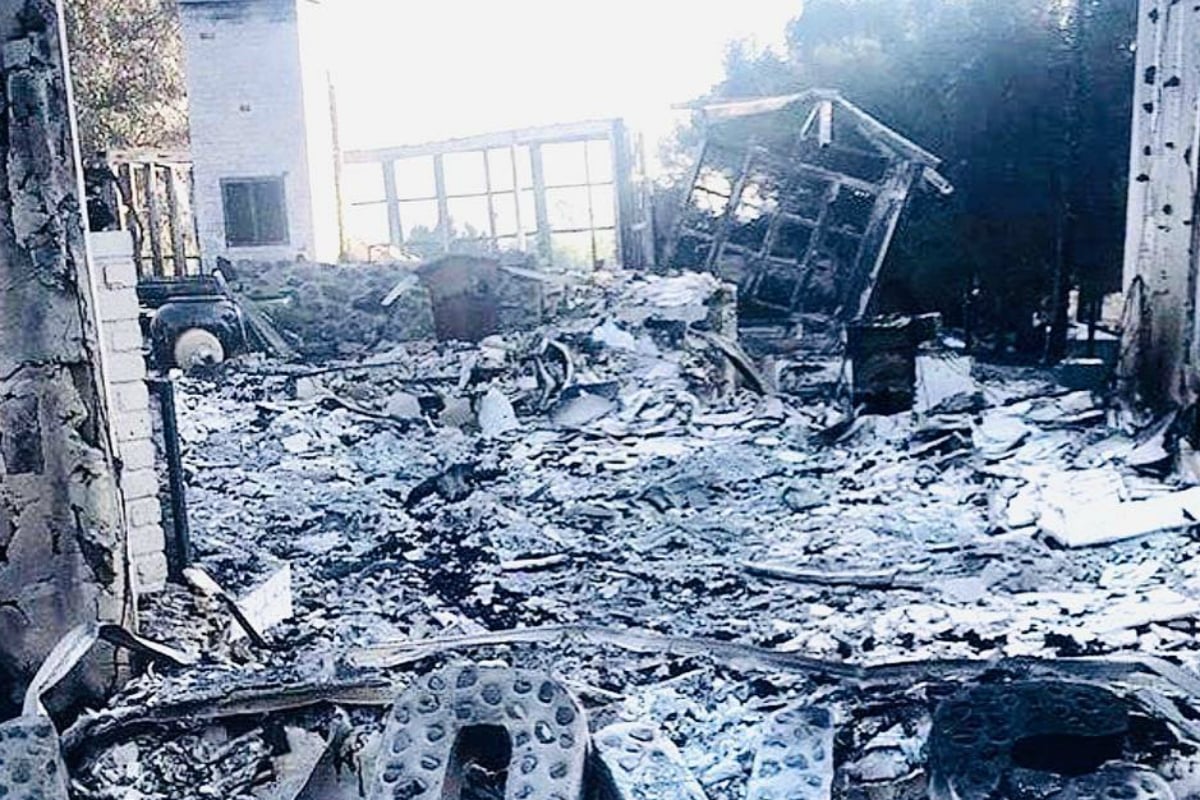 Liam Hemsworth was "heartbroken" to find the home he and fiancee Miley Cyrus shared in Malibu had been completely destroyed by wildfires.
But the Australian actor noticed that among the charred rubble, one item remained intact. And depending on your beliefs, it's either an eerie fluke or some sort of sign.
In a photo the 28-year-old shared on Instagram on Wednesday, it can clearly be seen that the only thing that survived the fire was the word "love" spelled out in large letters.
"It's been a heartbreaking few days," the Hunger Games star wrote alongside the image.
"This is what's left of my house. Love."
 

View this post on Instagram
Liam said that his heart went out to all the others affected by the California fires which raged uncontrollably at the weekend. They have so far displaced more than 220,000 people and destroyed more than 300 buildings. The fire has also killed at least 42 people, with more than 200 still missing.
The Dressmaker actor said he was hopeful his community could come out the other side of this natural disaster stronger.
"I spent the day in Malibu yesterday and it was amazing to see the community pulling together to help each other out in any way they can," he wrote in his caption.
"Malibu is a strong community and this event is only going to make it stronger."
He also thanked emergency services and encouraged people to donate to a fund supporting victims as well as Miley's charity, Happy Hippie Foundation.