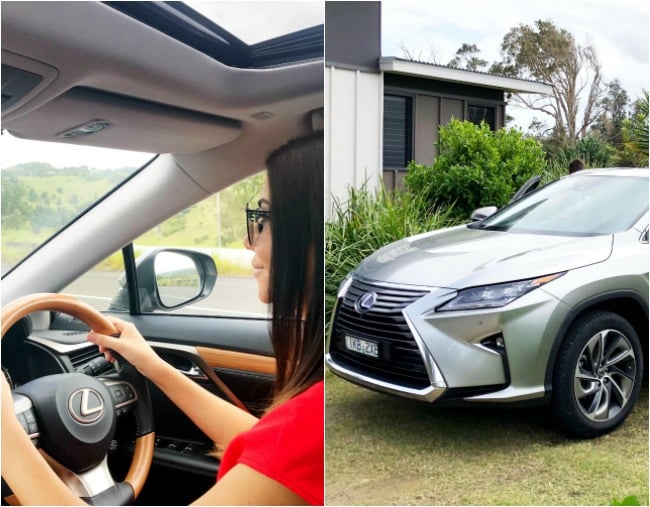 The new Lexus RX 450hL, at its heart, is a family car.
It has to be considered so because with seven seats, unless you're chauffeuring around a rock band or soccer team, it's the ideal model for a big brood.
But it's so much more than a people wagon. And I'll tell you why.
The actual car bits.
Test driving the Lexus RX 450hL was, excitedly, my first time driving a hybrid -that is a car that runs on part petrol, part power.
Once in the driver's seat I started the car with my foot on the brake and a push of a button. Most people know by now they call this 'keyless entry' (and indeed it's a keyless ignition) but the hybrid engine was so very quiet it took me a good two to three minutes to work out I'd actually already started the motor. It was almost silent.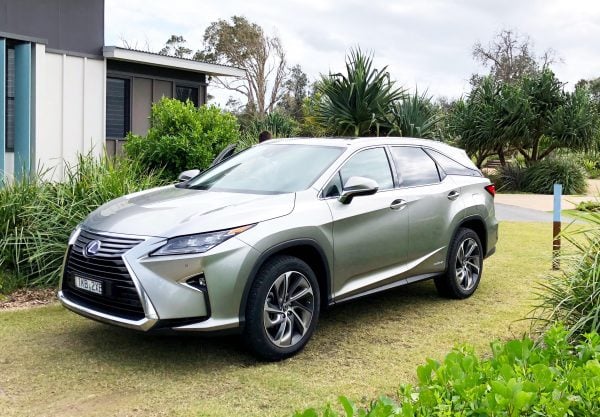 It's not just the (lack of) noise that's impressive. Over the two days I drove the car the petrol gauge hardly dipped below full.
While this model is also available with a regular petrol motor, the hybrid uniquely boasts an All Wheel Drive system and you're even able to drive short distances (granted, at low speeds) using the electric power alone.
These features all add up to much better fuel efficiency, meaning far less visits to the petrol station (and let's face it, besides the obvious benefit to the environment, no one's favourite chore is stopping for fuel).
The space.
I don't know about you but when I think of a seven seater vehicle a pretty generic, average-looking car shape springs to mind. Though this SUV is so much sexier than your average.
It presents like a regular 4WD and thanks to some Rubix Cube-level use of shapes and space, you'd never guess it had seven seats. When not in use the two seats at the back fold down flush to the boot floor.
Said boot floor, in this configuration, is a dream for golf clubs, surfboards or that big-family $300 weekly grocery shop.