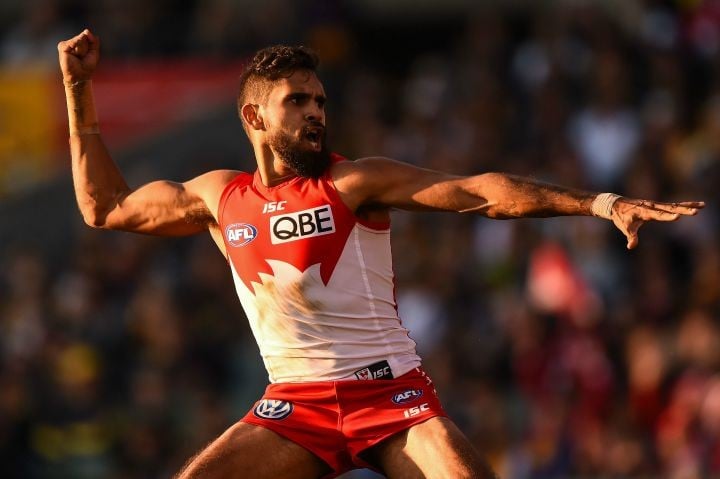 Here we are again…
Earlier this year, the nation worked itself into a frenzy over a certain "war dance" performed by former Australian of the Year Adam Goodes at an AFL match.
In May, Sydney Swans player Goodes mimed throwing a spear as a sort of celebratory expression, as well as a nod to his Indigenous heritage.
But some commentators were quick to call out the move as "aggressive". Violent. Unnecessary.
Ever since, Goodes has been continuously booed during matches by supporters of the opposing team. That's 15 or 16 weeks of bad-natured boos.
But this past weekend, one of Goodes' teammates had enough.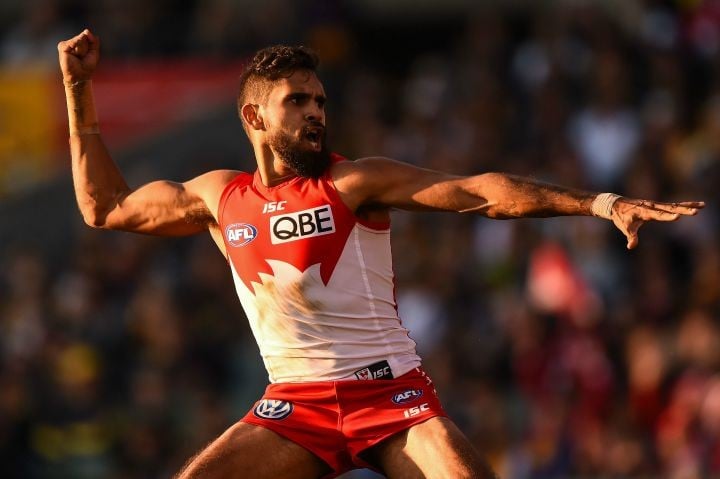 The Herald Sun reports fellow Sydney Swans player, Lewis Jetta, reprised the war dance during the Swans' match against the West Coast Eagles — re-opening this strange can of worms.
Jetta explained the move was to show support for Goodes, in the face of ongoing abuse hurled at him by spectators.
But, again, commentators were seemingly threatened by the display.
For Goodes, the dance was an expression of his heritage. For Lewis, it was a show of solidarity.
As far as we're concerned — these are the only explanations required.