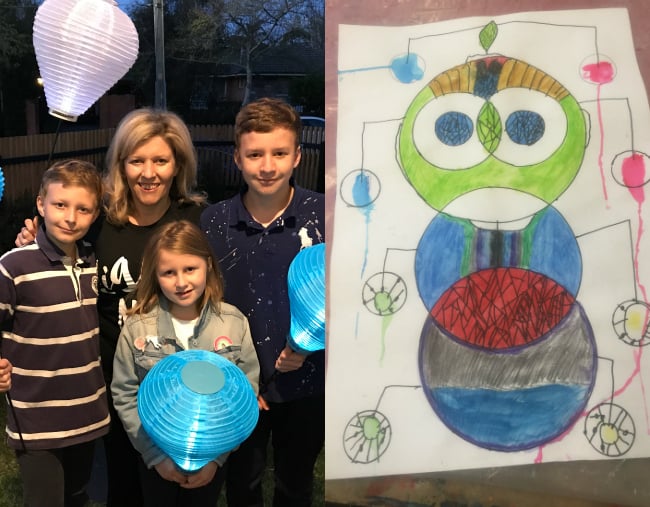 In 2015 Deborah Sims' three young children faced growing up without their mother.
Deborah had an incurable form of Chronic Lymphocytic Leukaemia and had relapsed after chemotherapy failed. But she didn't consider death an option.
A chance meeting with a British doctor in the United States got Deborah, who has a British passport but lives in Melbourne, on a clinical trial of an experimental drug at Barts Hospital in London. The catch: She would have to move to the other side of the world for a year with no guarantee of success, as it was a phase one trial.
Speaking to Mamamia, Deborah said buying a one way ticket and kissing goodbye to her children was still the hardest thing she's ever done.
The drug trial saved her life. She went from being terminally ill and having 81 per cent of her bone marrow filled with cancer to being in remission in three months, and having no detectable disease in seven months. It has stayed that way for three years now.