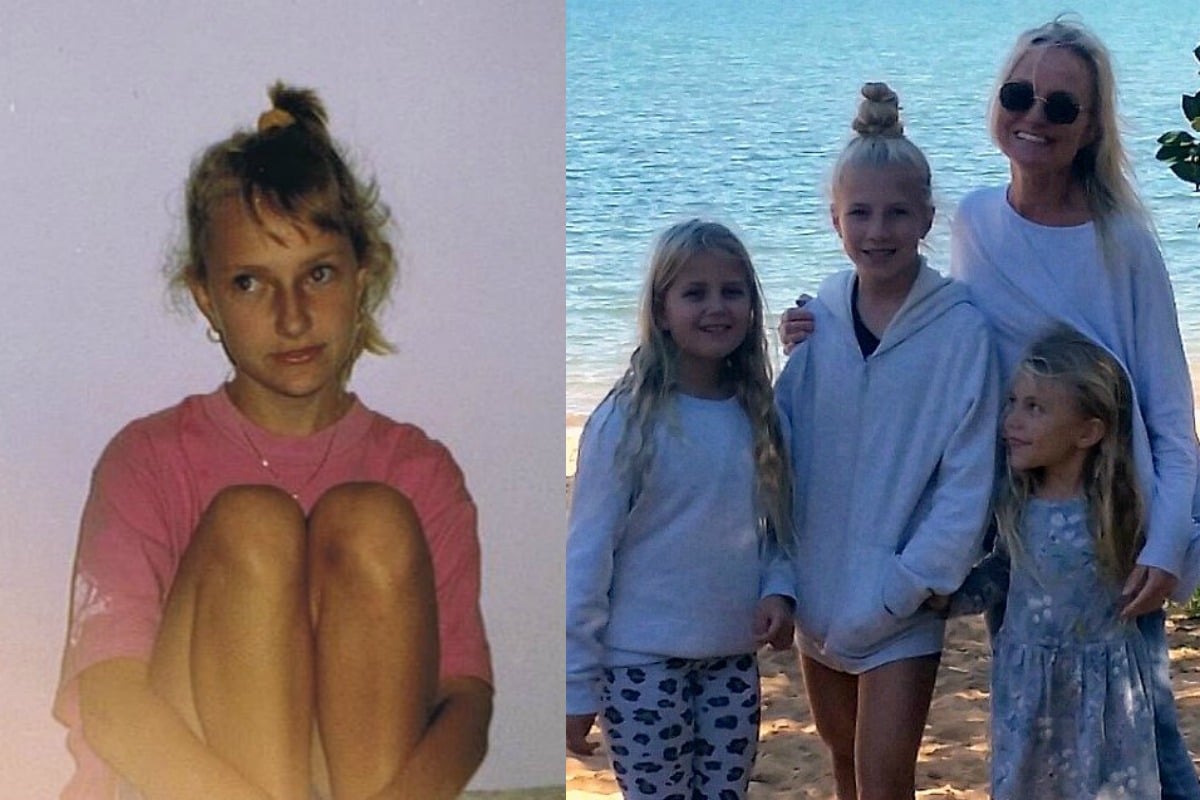 I was the dream child apparently.
I only know this because it's what my mum always tells me and brags to my daughters. And that's before I suddenly wasn't – but that's what happens when girls become teenagers, isn't it?
It could have been all those raging hormones, or that sudden desire to assume my own independence from the woman I viewed as a controlling mum.
Whatever it was, at around 12, I started changing – and not particularly for the better.
I have three daughters, and if that isn't the definition of karma then I don't know what is. With two of them embarking on their journey as tweens and teenagers, it seems karma is about to give me a good hard slap for the way I treated my own mother in my formative years.
Like an earthquake ready to explode, I can already feel the tremors in my own home.
Watch: Parents of teenagers… translated. Post continues after video.
Now I know this is how she would have felt too, the slow painful feeling of losing a grip on the daughter she felt so closely bonded to.
And it's for this reason I want to apologise to her now.
My mum is now 84 years old and with life feeling so uncertain for us all at the moment, especially for the elderly, this is the time. This is the time I'm going to say sorry – for the terrible behaviour, for the disrespect, and all the other horrible things I did as a teenager. Here goes:
Dear Mum,
Firstly I'm going to tell you that you were right about pretty much everything, and I should have listened.
You are my best friend, and it is because of you that each day I am reminded that unconditional love exists.
You have amazingly forgiven me for all my wrongdoings, even though I have never actually said to you directly that I am sorry, and I truly am.
You always treated me like a beautiful gift and I should have flourished in my life so much earlier than I did, but I didn't (at no fault of yours, even though at the time I was blaming you.)
As a mum now, I realise that you were just doing your best with the information you had and situations you were dealt – just like I am trying to do my best with your granddaughters now.
For whatever happened to me in my teens, the stubbornness, new world views, rejection of the core values you instilled in me, associating with people that didn't have my best interests at heart, peer pressure, my lack of direction, my sense of entitlement and most of all, like most teenagers, the belief that I was invincible, it still doesn't excuse my behaviour and resentment toward you at the time.