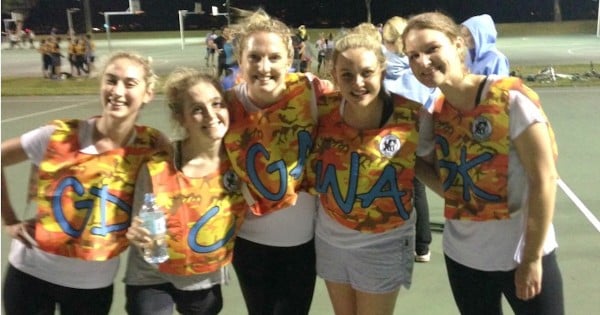 I don't remember why I so desperately wanted to play netball as a child. Maybe it was watching the state women's teams play on the ABC with my Nan on a Saturday afternoon, or maybe it was because my best friend had moved schools and I was a bit lonely. But I couldn't go past it.
My mum wasn't so keen. She thought it would be too competitive and expensive and time-consuming. But I persevered and eventually convinced her to let me check out the local team.
In the end, I wasn't the only one in the family who got into it. Mum loved to watch us play, and became our team photographer, darting around the outside of the court, catching all the action.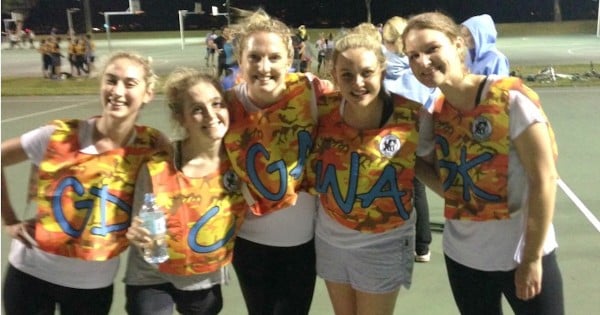 Neither of us could have predicted how much of an impact the sport would have, but that's one thing I certainly learned from all my years playing; team sports will always teach you something.
And not just on the court.
1. Winning is absolutely awesome, but it is not everything.
My first netball team wore a hideous brown skirt, lime green polo and white bibs with brown lettering. It looked like someone used their 1960s wallpaper as inspiration.  We were a bunch of kids who'd never played before and some of us had never even owned a ball. We looked out of place, felt out of place and had nothing to rely on apart from our camaraderie. For the first half of our first season we didn't even score a single goal. Not. One.
Then, one day three quarters deep and about 16 points behind, our GS took aim and the ball hovered a bit on the ring before tipping in. Not out, like every other time, but in. We celebrated so hard, the other team thought we had misunderstood what had happened.