It's no secret that ballerinas know about hard work and sacrifice. Just look at their scarred, calloused feet.
But I guarantee you, they will tell you it was worth it.
Ballet was a huge part of my childhood. It's the reason I know that practice makes perfect. It's the reason I have the confidence to try anything, and the co-ordination to back it up. It's the reason I love the smell of hairspray (weird, I know, but shut up and spray me).
If you want to know the meaning of respect, discipline and real blisters, do a ballet class or fifty. It'll change your life.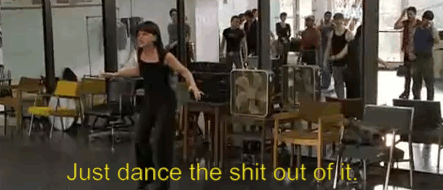 12 life lessons learned from ballet class.
1. Take a breath to prepare.
In some ballet exercises, the introduction before the dancing starts is a choreographed breath in, breath out. Metaphor for life, people. Before sh*t gets hard, take a breath.
2. If you fall down, get up. And you will fall down.
But if you make it look like you did it on purpose, no one will know.