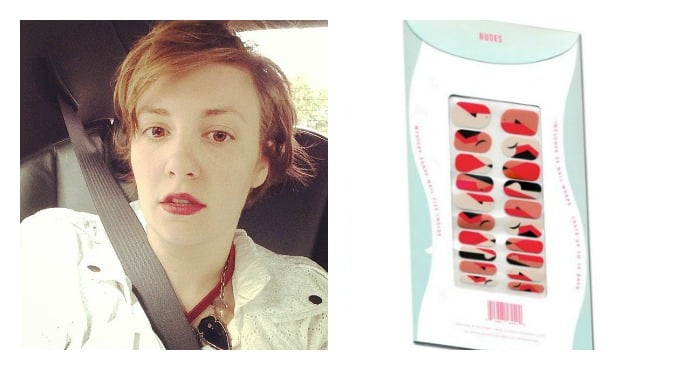 Image: Instagram (@Lenadunham)
Fans of Lena Dunham's newsletter Lenny can rejoice: there's now an official shop where you can purchase wickedly cool things you never realised you needed but now desperately want.
Our pick? The "nude" nail wraps, inspired by vaginas and other female body parts. Yes, you read that correctly.
Really, would you expect anything less from the creator of Girls?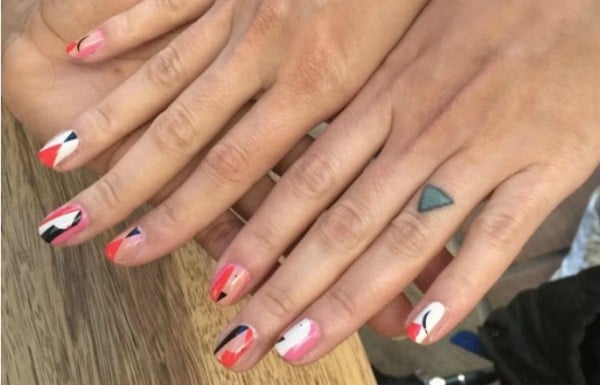 At first glance, the wraps look like your perfectly normal geometric design in a mix of 'nude' shades like black, white, peach and pink.
But take a closer look (maybe grab a magnifying glass) and you'll quickly start to see rough shapes of breasts, bums and vulvas.