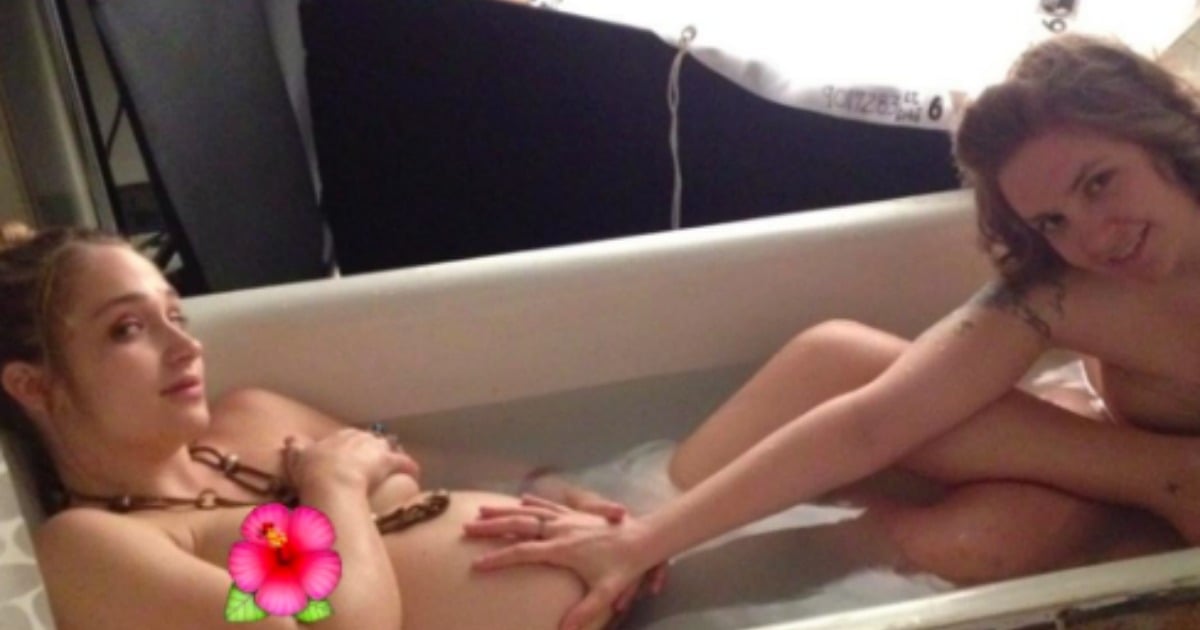 Lena Dunham has never been the kind of girl who cares what we think.
Unbashedly feminist, a renowned over-sharer and all-round blunt and honest operator, her foray into social media has been as much about political statements as it has an exercise in PR.
And this time, Dunham has taken to Instagram to make a candid but sincere pledge to continue to fight the pro-choice fight for any woman regardless of age and status and race.
It is unclear at this stage what the catalyst for the post was, where Dunham and co-star Jemima Kirke lie naked in the bath with Dunham's hands over her friend's very pregnant belly.
Nonetheless, it's a loud statement without a known hook.
"Throwback to summer 2012 on the set of Girls, when Jemima was pregnant with her second child," she captioned the image.
"What's so beautiful to me about this photo right now is choice- I got to watch my friend since childhood CHOOSE to become a mother.
"She had the personal and emotional resources to support that choice. She didn't have her hand forced by lawmakers who would never understand her reality or respect her humanity.
"Sending love and strength to every woman around the world who is being denied that choice. We won't stop fighting for you."
Jemima Kirke has previously opened up about the difficult decision she made to have an abortion when she was at college.
The Girls actress had her pregnancy terminated in 2007, but has only spoken publically about it in recent because of the stigma of "embarrassment" surrounding the issue.
It's not the first time Dunham has used social media to pledge her support for abortion.
On Mother's Day last year the 30-year-old tweeting, "This Mother's Day, let's vow to protect our right to become mothers when and how we want".
Dunham has been open about the influences in her life that have encouraged her to delve deep in the pro-choice debate, telling Observer in 2014 that her mother, Laurie Simmons, instilled in her feminist ideals at an early age.
"She was part of a group in New York called WAC, Women's Action Coalition that was a downtown feminist group dealing with, right after abortion became legal, trying to keep that accessible and easy and trying to clear some of the stigma around it," she said.
Watch: Mamamia's Georgia Dent explains the debate around the abortion pill.