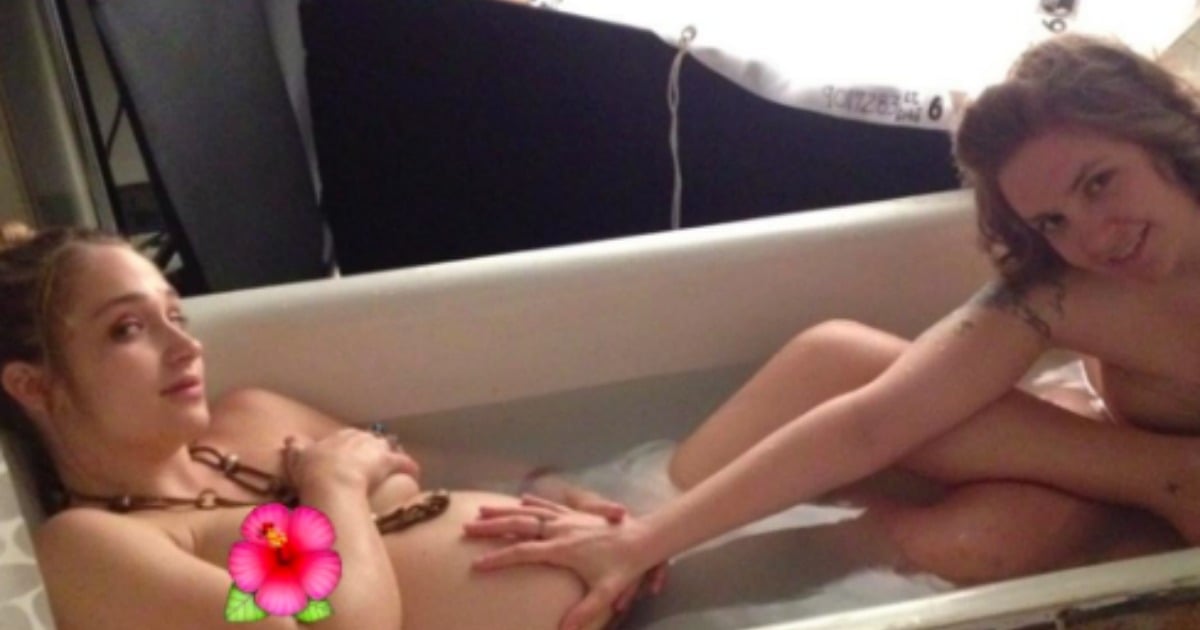 Lena Dunham has never been the kind of girl who cares what we think.
Unbashedly feminist, a renowned over-sharer and all-round blunt and honest operator, her foray into social media has been as much about political statements as it has an exercise in PR.
And this time, Dunham has taken to Instagram to make a candid but sincere pledge to continue to fight the pro-choice fight for any woman regardless of age and status and race.
It is unclear at this stage what the catalyst for the post was, where Dunham and co-star Jemima Kirke lie naked in the bath with Dunham's hands over her friend's very pregnant belly.
Nonetheless, it's a loud statement without a known hook.