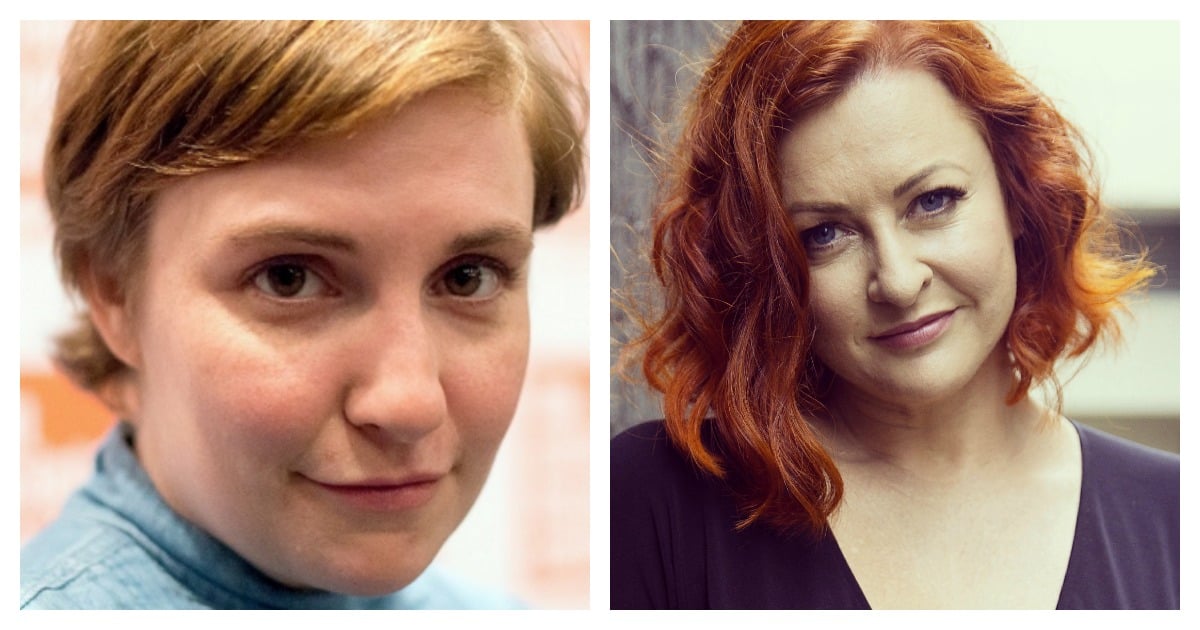 It's official. Lena Dunham and I are soul cysters.
Not soul sisters, but soul cysters. The creator and star of Girls, is in hospital and will undergo surgery for a ruptured ovarian cyst.
I've now had three ovarian cysts burst and three surgeries (four if you count the one where my ovary was attached to my bowel with scar tissue from the previous surgeries).  I have PCOS (Poly Cystic Ovary Syndrome) and mild endometriosis. Lena has been very public about having endometriosis. Both conditions suck.
PCOS is, in essence, a hormonal imbalance in which excess "male" hormones like testosterone disrupt ovulation and wreak havoc on a woman's body including often causing multiple cysts. It affects one in 10 women.
Watch Mamamia's Mia Freedman discuss Endometriosis at Shared Perspectives last year (post continues after video).
Endometriosis is a painful disease where the tissue that lines the inside of the uterus grows on the outside, sometimes even spreading to other organs, like ovaries, bowel or bladder. It also affects one in 10 women.
Lena's spokesperson, Cindi Berger, said in a statement, "Lena Dunham has been very public with her personal bouts with endometriosis. This morning [Saturday], she suffered from an ovarian cyst rupture and has been taken to the hospital. Lena will be undergoing surgery at an undisclosed hospital."
Lena was released from hospital on Monday, and in an Instagram post said she was "safely out of hospital and recuperating".
When it comes to girly bits going wrong it's often hard to explain what it's like so I thought I'd give you an insight to what Lena is going through right now.
My last ruptured cyst went a bit like this…
I was sleeping when I turned on my side and suddenly my body flung itself upright and I nearly projectile-vomited, like something from a scene in Poltergeist.
I only just made it to the toilet when my body started heaving as I vomited so violently I hit my head on the toilet cistern. My temperature soared and I was sweating so much my pajama top was stuck to my back. I hadn't fully finished vomiting when it felt like a red-hot poker was shoved up my vagina spearing my ovary like a fucked up kebab. Then came a wave of panic as I realised my next treat was explosive diarrhea. Tears streamed down my face. I spent the next half an hour swapping between vomiting and shitting and preying that they wouldn't strike in unison.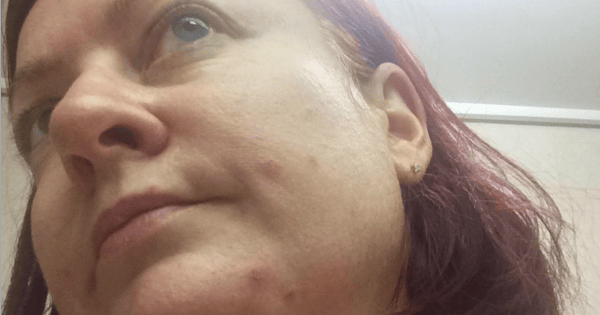 It has happened to me so often I even knew this was a small cyst and I wouldn't need surgery. The fall out was a dull ache in my pelvis for a day or two and the most horrendous hormonal acne as the toxins worked their way out of my body.
A previous time I'd needed surgery because I had a "chocolate cyst". It's named that because it's filled with old blood so it's a dark brown chocolate colour. (Excuse me while I vomit.) When a chocolate cyst ruptures the abdomen fills with blood and the body reacts like you're bleeding internally. I needed laparoscopic surgery to clean out my poor pelvis.
Another time an ultra sound showed 23 cysts on one ovary and on the other a cyst the size of a rockmelon. I was rushed to surgery because if one that size ruptures it can be life threatening. I have a photo. Yes the surgeon took a photo mid-surgery. What looks like a massive white pearl is in fact my cyst. And if you look closely you can see a couple of small black spots, which are a sign of mild endometriosis.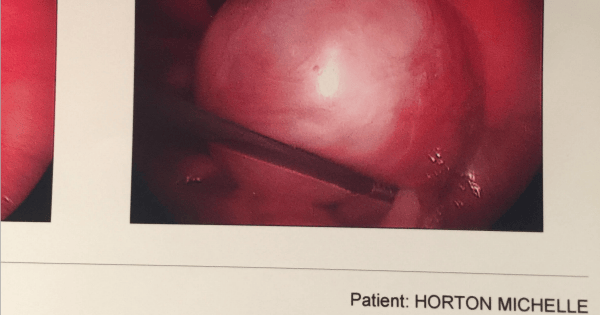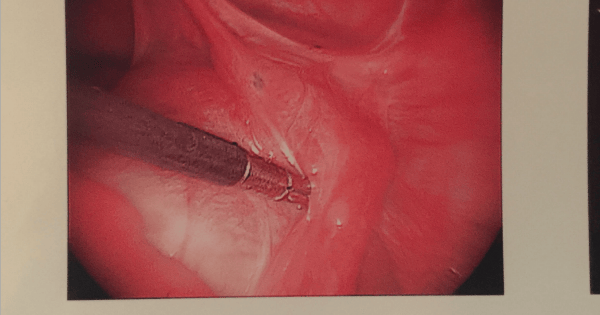 Lena's endometriosis is much worse than mine. In February she wrote on her blog, "As many of you know I have endometriosis, a chronic condition that affects approximately 1 in 10 women's reproductive health. I am currently going through a rough patch with the illness and my body (along with my amazing doctors) let me know, in no uncertain terms, that it's time to rest. That's a hard thing to do, but I'm trying, because all I want is to make season 6 of Girls the best one yet."
Women put up with a lot of painful shit. Both PCOS and endometriosis are chronic conditions with no cure.
It's important to share our stories. We need more funding to devote to research so we know more about causes and develop treatments.
In the meantime I'm sending massive e-hugs to Lena. I hope she heals quickly and is back to her witty best soon.
Do you suffer with endometriosis? What has your experience been like?