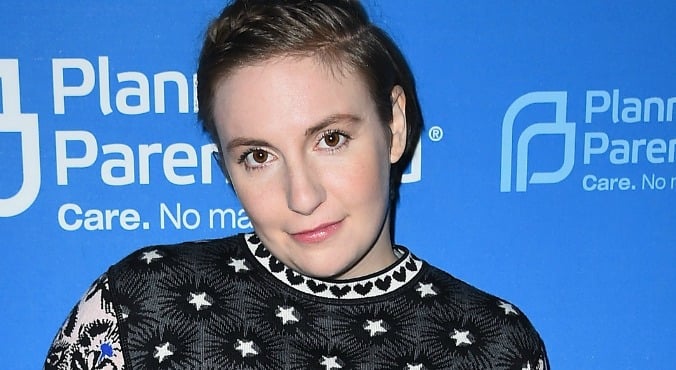 Image: Getty.
While many of her Hollywood peers are determined to keep their private lives out of the spotlight, Lena Dunham frequently uses the details of hers to highlight important issues.
The author and actress has used her experience with anxiety and OCD to break down the stigma of mental illness medication, and has been a passionate advocate for birth control and Planned Parenthood. She's also helped to raise the profile of endometriosis, a chronic and incurable illness that affects one in 10 women.
The 29-year-old has been living with endo for a number of years, and manages its symptoms through monthly injections. However, the illness can still take its toll, and this morning Dunham explained it's the reason she won't be be "out and about doing press" for the upcoming sixth season of her HBO show Girls.
"I am currently going through a rough patch with the illness and my body (along with my amazing doctors) let me know, in no uncertain terms, that it's time to rest. That's a hard thing to do, but I'm trying, because all I want is to make season six of Girls the best one yet," she posted on Instagram.
"I'm lucky enough to have support and backup from ... the whole Girls gang. So many women with this disease literally don't have the option of time off and I won't take it for granted."
Watch: Five things you might not know about PCOS, another painful illness many women live with. (Post continues after video.)
Dunham has frequently referenced her endo on social media and in her memoir Not That Kind Of Girl, but it was in an edition of her e-newsletter Lenny Letter late last year that she shared the more intimate details of her diagnosis.
After years of living with cripplingly painful and exhausting symptoms — and skepticism from health professionals — Dunham was informed there was a possibility she had endometriosis. This was confirmed via laparoscopic surgery, which revealed her reproductive organs contained "enough endometrial tissue and scarring to cause significant pain," especially during sex or exercise.
"I am one of many women who grasp for a sense of consistent well-being, fight against the betrayals of their bodies, and who are often met with skepticism by doctors trained to view painful periods as the lot of women who should learn to grin and bear it," she wrote in her essay.