Australia, there's a great injustice that needs addressing.
Year after year, their respective TV networks (in charge of campaigning on behalf of their stars) have let this travesty slide. And we've let them. But no more.
It's time Lisa Wilkinson and Leigh Sales were nominated for the Gold Logie.
And at Mamamia, we're asking you to help us make it happen (even though neither of them work for us, we wish they did).
Look. Karl has won one. Waleed won last year (despite only having worked in TV for a few minutes) and someone from Home & Away is always nominated – as Lee Lin Chin was last year.
No disrespect to anyone who has been nominated or won a Gold Logie. But don't you think Lisa and Leigh should be among the handful of TV personalities nominated for the biggest TV award of the year? And the fact they NEVER HAVE is a bit odd?
They're two of the hardest working, most experienced, most talented, most respected people in television.
They're each absolutely on top of their game. Yet neither journalist has ever even received a nomination for the industry's top gong. WHAT INJUSTICE IS THIS?
That's despite the fact that this year, they'll complete a combined total of close to 1000 hours of LIVE television: Leigh as the formidable anchor of ABC's 7.30 programme and Lisa in the chair every day for 3.5 hours at Today on Channel 9.
But, of course, it's not just about quantity...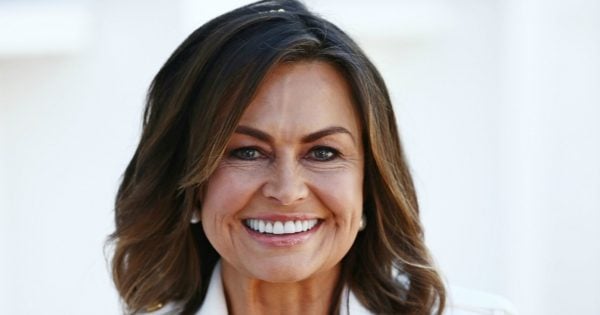 As one half of the top-rating brekkie show - a role she's owned like a boss for almost 10 years - Lisa delivers daily proof that morning television can be smart as well as entertaining.
Whether it's talking motherhood with Rebecca Judd or grilling mining magnate Clive Palmer on behalf of his former employees ("Why don't you pay the entitlements for the 200 families?"), her celebrity interviews go deeper, her political ones go harder. She is fierce, fearless, funny and friendly.
Ever wondered how the Logies voting works? The Binge explains.

At the other end of the day is Leigh Sales. The whip-smart, award-winning journalist who Malcolm Turnbull reportedly described as the most beautiful woman on TV (and the best political interviewer) has everyone from Justin Timberlake to Bill Shorten rolling over like a Golden Retriever puppy under her forensic gaze.