– With AAP. 
1. "Debt has doubled." Leigh Sales confronts Treasurer Josh Frydenberg over the struggling economy.
Host of ABC's 7:30, Leigh Sales, has confronted Treasurer Josh Frydenberg after the mid-year economic forecast showed the surplus will be significantly smaller than first expected.
"This mid-year economic forecast has downgrades everywhere you look. Growth, inflation, wages, household consumption, business investment growth. Every sign points to a struggling economy. How is it not reckless to cling to your surplus-at-all-costs mentality?" Leigh Sales began the interview on Monday night.
Frydenberg responded, "Just to correct the record there for you, Leigh, these numbers show that the participation rate is better than what was forecast at budget, the public final demand, which is government spending on infrastructure as well as programs like the NDIS [National Disability Insurance Scheme] is also up from budget …"
Sales, however, was quick to respond to his claim, saying, "I don't think you are correcting anything there. I'm pointing to the major economic indicators — growth, inflation, wages, household consumption."
The Treasurer claimed that "Australians can be confident about their economic future" because "we're living within our means" and the government will "deliver the first surplus in 11 years".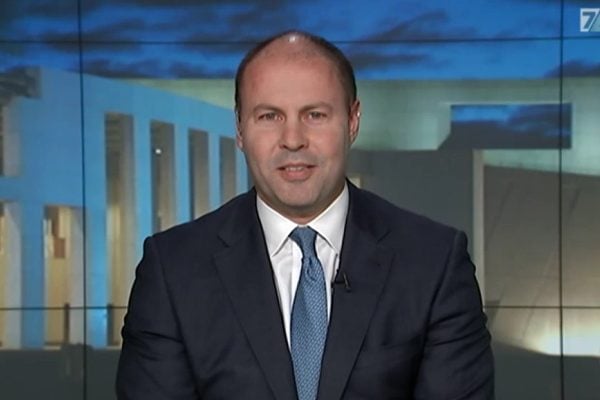 "What do you think Australian voters care more about — a tiny budget surplus next year, or staying out of recession?" the journalist asked Frydenberg.