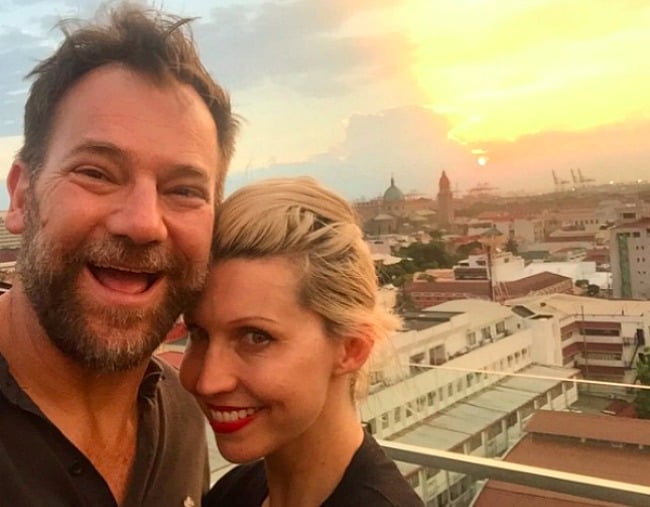 Content note: This post deals with pregnancy loss, and may be triggering for some readers.
'I'm f*cking pregnant.'
Kel was sitting on the end of our bed, in shock, and I was guessing from her tone that "delighted" would not have been an accurate description of her mood. We hadn't dedicated much time to a serious chat around whether or not children would form a big part of our lives. In short, I was keen and Kel was either ambivalent or 'not ready right now'. Why would we discuss it? It's not as though kids are a big commitment. Can't you just wander into parenthood half-arsed?
What made our situation even more ridiculous was that we were essentially trying for a baby without any real verbalised joint commitment to the process. We were as sexually active as I imagine your average young couple would be and we were taking no precautions to prevent pregnancy.
LISTEN: Lehmo joined the This Glorious Mess podcast to talk about the challenges of being a father. 
Ergo, it should not have been a shock when Kel returned from the doctor's with a positive test under her belt and a bun in the oven. She wasn't a biology major but this is pretty basic stuff.
I couldn't have been more excited, but I didn't want to express that because she was clearly having a different and fairly difficult experience. She wasn't being completely open about how she really felt because she knew how excited I must have been.
So there we sat, drowned happiness next to subdued sadness – the worst clown duo in history.
When the awesome/devastating news was delivered she was at a clinic being assessed as a result of pain in the area. She thought it could polycystic ovaries or something similar. Upon hearing the pregnancy diagnosis, Kel told me she stared at the doctor blankly, stood up, threw her bag over her shoulder and started walking out of the clinic.