"I'm Jake the Peg, diddle-iddle-iddle-um, with my extra leg, didle-iddle-iddle-um", the class bully would quietly sing to me in my early years of primary school.
I was born with a significant difference in leg length and I walked with a pronounced limp.
Surrounded by an amazing network of family and friends they gave me courage and fed my self-belief. I did not shy away from the bullies. Often saying to the boy who sang Jake the Peg, "I've got one and a half legs, not an extra leg! Get it right!" He was a knob.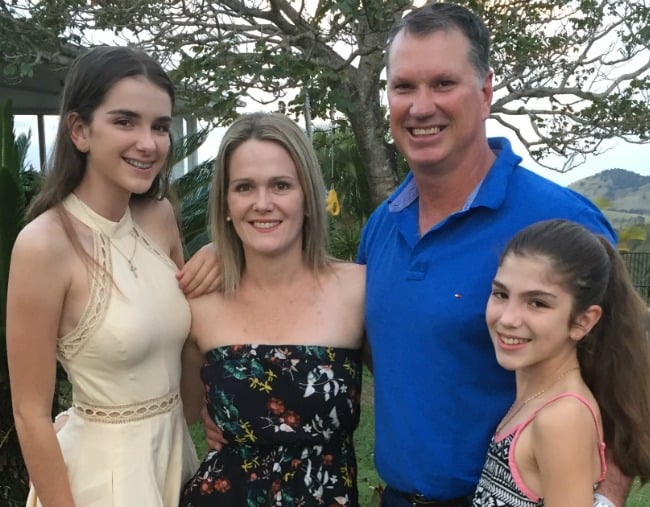 I would be lying if I said there weren't days that I hated being different.
I was a specialist's nightmare, refusing to wear a built-up shoe and at 13 years old, following a suggestion to amputate my foot, I stopped going altogether.
I'm beyond thankful that my parents respected my decisions. My leg length definitely shaped me as a person, but I am grateful it never defined me. I established a career, married, gave birth to two beautiful girls and juggled life as we working mums do.
In 2015 at the tender age of 40 years, I started to consider what the future might look like for me and I didn't like it. I saw my physical self deteriorating into a twisted old woman unable to walk.
In search of options I found my orthopaedic surgeon, Dr Ivan Astori, and for the first time in 27 years I faced my reality and it was tough to hear.
Listen: The women getting Botox because it helps with their careers. (Post continues.)

Although the mood was broken when Ivan viewed my most recent x-rays, as requested when scheduling the appointment, and they were 28 years old with my adolescent growth plates still visible.
I discovered my congenital birth defect had a name Fibula Hemimelia, that I don't have a cruciate ligament and my left leg was 12.5 cms shorter than my right. Wow – all news to me! To say I felt blasé about my own condition was an understatement.