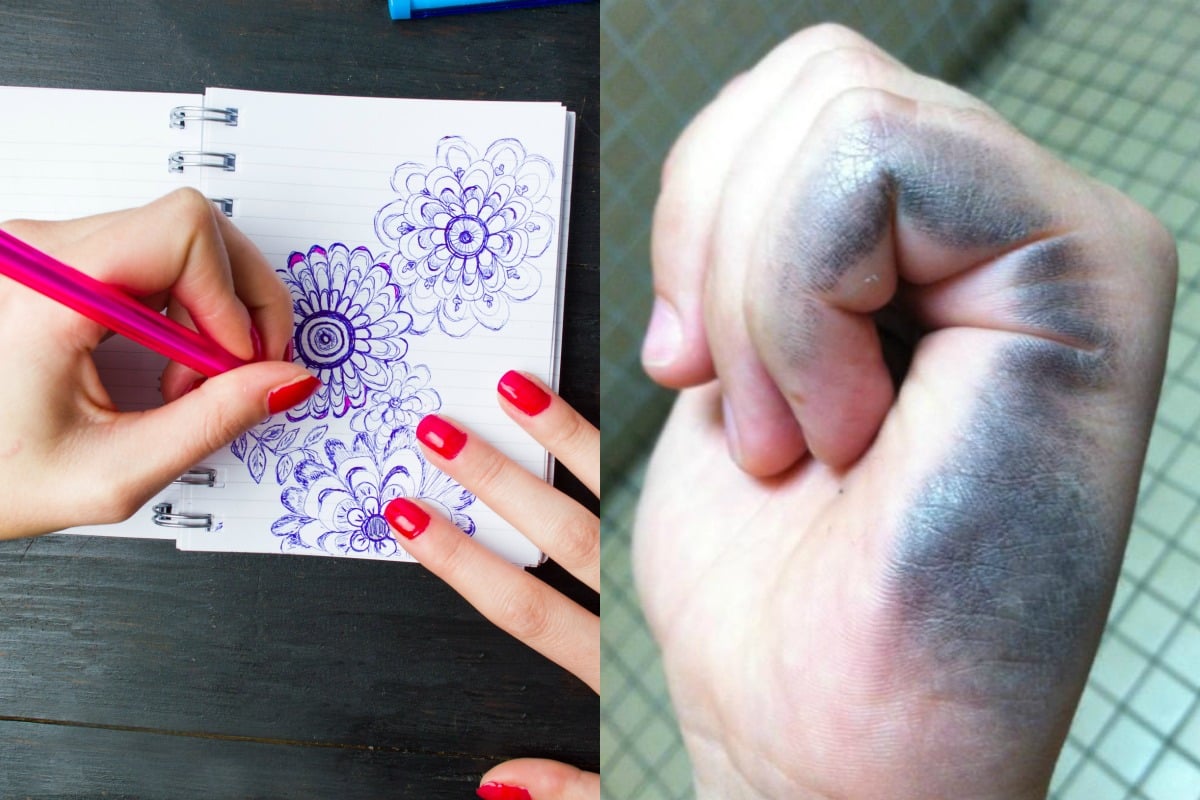 Hello, fellow lefties.
We don't know each other, but we know each other's struggles.
As a child, I was proud of the fact I held a pencil and wrote with my left hand. Other kids would say it looked 'awkward' or 'uncomfortable' and I'd be like, 'whatever, man, I'm part of an exclusive 10 per cent of the population and you're boring'.
Then I'd glance down and notice my hand was fully black from my pinky finger down. Oh. Cool.
While being a lefty makes us unique, it also comes with a whole bunch of inconvenience.
Left-handedness is also known as "sinistrality" because left-handed people were once thought to be demons.

— Fact (@Fact) November 4, 2019

In a world made for right-handed people, we do it tough. There's a whole bunch of daily inconveniences and struggles that right-handed people don't ever have to think about.
Case in point:
1. Smudging.
A heartfelt birthday card from a lefty usually reads: "Mum, Happy birthday! I hope you have a wonderful dafhiohiosdfbjiasdgbigiudfhi"
The rest is unreadable, because it's smudged, and the letters which once strung together a nice sentence about how much you love your mum are now jumbled up on the side of your hand.
2. Speaking of the side of your hand…
50 Shades Of Grey: The Aftermath Of A Lefty Writing.

— #LeftyProbs (@LeftiesUnited) February 15, 2015