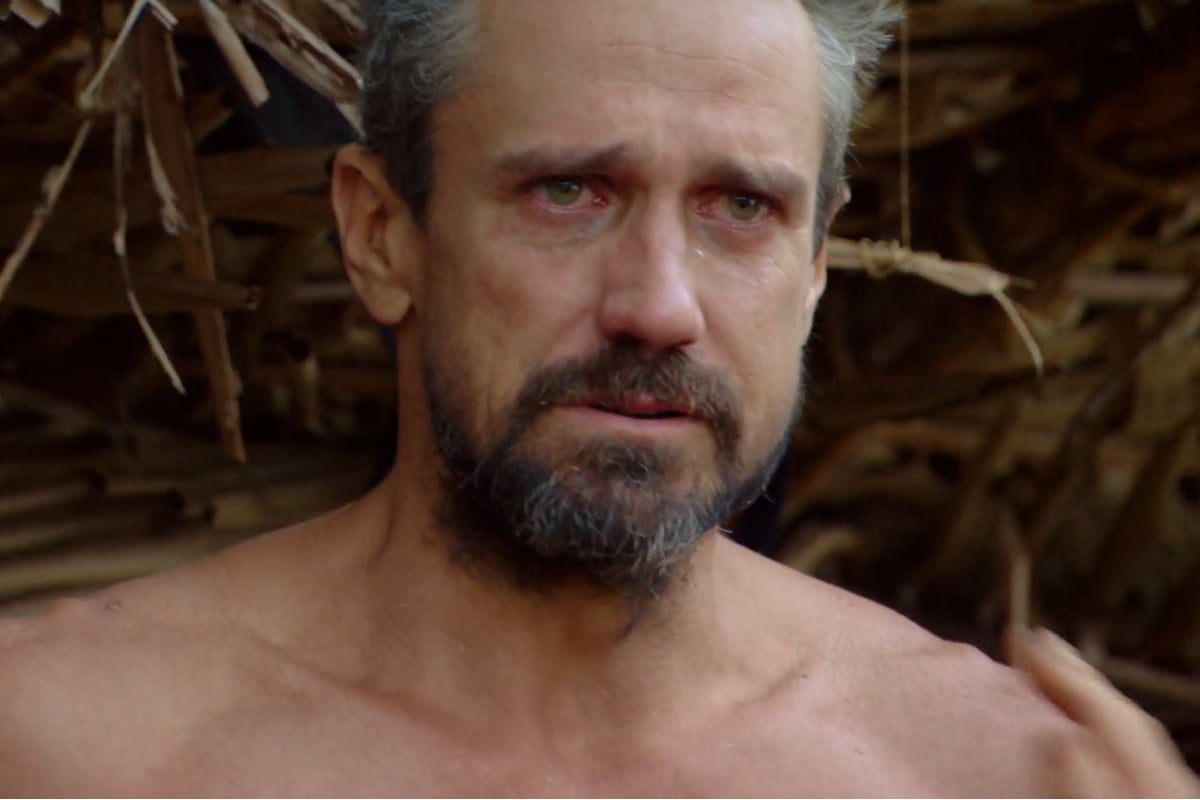 Australian Survivor: All Stars contestant Lee Carseldine exited the show in tragic circumstances in Monday's night episode after learning his mother had suffered a massive stroke.
Sadly, she died before he arrived home.
After completing a reward challenge, former cricketer Lee, 44, was called away by a producer to take an emergency phone call from home.
Lee exits Survivor. Post continues below video.
Lee was told that his mother, Beth, had a stroke and was in a critical condition.
Cameras kept their distance as Lee heard the news. He lingered outside the camp visibly distressed, when Tarzan went to find him.
"What's going on, mate? What's the matter?" Tarzan asked, leading Lee to collapse into his arms.
"My mum had a massive stroke. And I don't think she's going to make it," Lee told Tarzan.
"I've got to go home… It's real bad, it's bad," he cried.