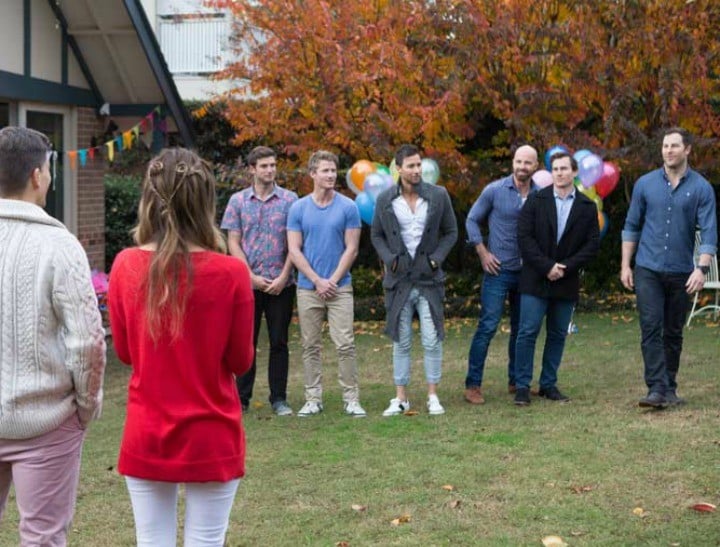 "I obviously want to have my own family one day and I want to make sure my man can handle the pressure."
And so began the humiliating, mandatory I'll-watch-as-you-try-to-wrangle-dozens-of-hyped-up-kids task on Wednesday night's episode of The Bachelorette.
Just as the contestants in the last season of The Bachelor were made to do, the blokes had their parenting potential assessed on the basis of how well they interacted with a bunch of hyperactive kids they'd never met before.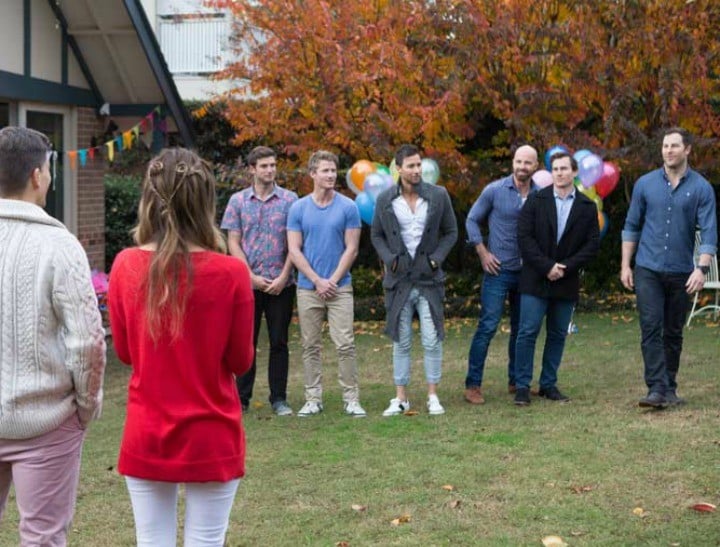 It certainly makes for good TV, but judging whether someone would make a good future father of your children based on whether they know what Minecraft is just doesn't seem fair.
Being a good parent isn't a quality you're born with, it's something you learn. (At least that's what I'm telling myself.)
An overwhelmed Dave (the plumber) eventually confessed to Sam that he loved kids, but was out of his "comfort zone by a mile".
And that's perfectly OK. Because who the hell knows what to say to a seven year old? It's been decades since he was their age and times have certainly changed since then. But it doesn't mean the bloke will be a deadbeat dad.