Actress, producer, comedian and former-Scientologist Leah Remini is sharing her raw and traumatic experience with the church in a new docuseries, Leah Remini: Scientology and the Aftermath.
While the show was announced over a year ago, the first trailer has only just been released, and we're given a rare insight into what it's like to be a member of the church.
In the trailer, which premiered exclusively on Entertainment Tonight, the 46-year-old says, "My whole life I was a very dedicated Scientologist. I didn't want to find out what I'd done was a lie."
The eight-part docuseries appears to explore the dark truth behind Scientology, including cases of unreported statutory rape, alleged physical attacks from leader David Miscavige, forced abortions, losing money from the church's pyramid scheme, and several other alleged crimes.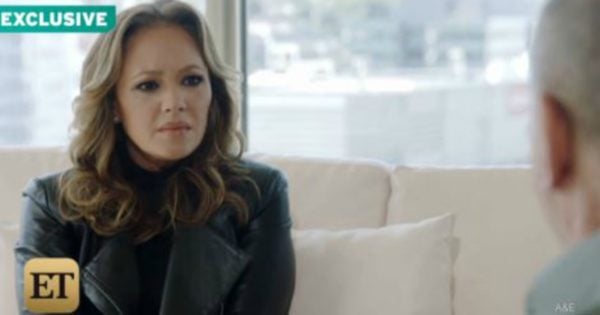 "Fight for your family, fight for your daughters, your sons," the former King of Queens star says. "Wake up."
The show comes almost exactly a year after the release of Remini's memoir, Troublemaker, which documented her family's experience with the church, as well as a number of bizarre anecdotes about the big names within it.
The Church of Scientology has been afforded a great deal of attention in recent years, with documentaries Going Clear, and Louis Theroux's My Scientology Movie, attempting to delve deeper into the personalities and allegations that have become synonymous with the church.
Remini's story is particularly rare, as a previously devout, high-profile Scientologist, who not only left the church, but has been outspoken about her reasons for doing so.
"Let's get to the abuses. Let's get to the abortions," she says in the docuseries trailer, before reiterating "wake up."
Leah Remini: Scientology and the Aftermath premieres on November 29 on A&E.