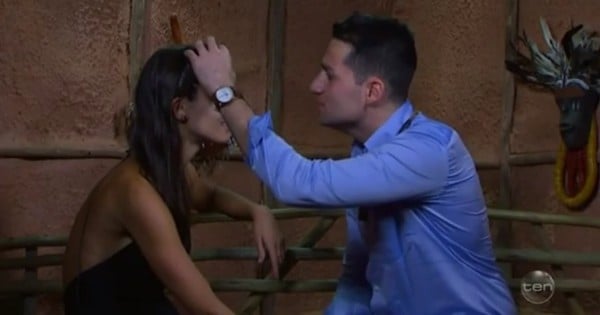 After Sunday night's final episode of I'm a Celebrity… Get me out of here, viewers were expecting touching scenes when contestants reunite with loved ones and share those long-awaited moments of intimacy.
However, for second runner-up Laurina Fleure, things went a little bit differently.
Instead of heartwarming hugs and kisses, boyfriend Lewis Romano was more preoccupied with her appearance.
"What happened to your skin, baby?" He asked, seconds after their reunion.
Six weeks in the jungle, mate.
Reaching over, Romano appears to pick at her forehead in what would would be a loving gesture for perhaps, two chimpanzees.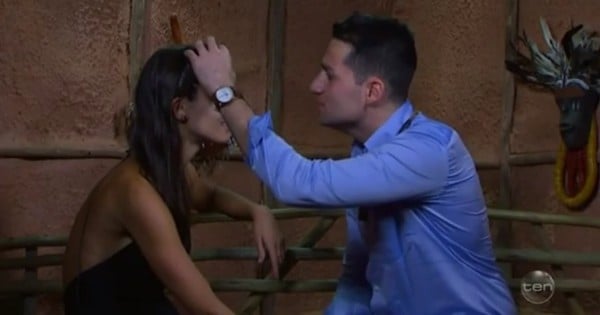 Romano then makes the gallant remark 'You stink!' before topping it off with a comment on her weight.
Because we all know weight loss is a true sign of success.
Appalled at what they were seeing, viewers shared their horror across social media.
Laurina had previously asked show producers for skincare products in order to combat the harsh conditions of the jungle environment.
"Is there any possibility of getting for us girls an organic oil that we can put on our faces because we're going to be haggard by the end of this," she said.