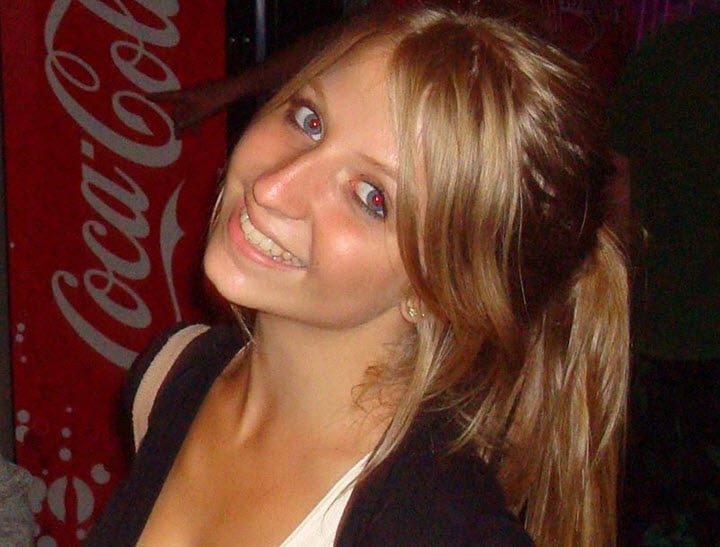 At around four o'clock in the morning, Lauren Spierer walked off into the night and never came back. That was four years ago.
It was unseasonably warm the night Lauren Spierer disappeared. Security cameras caught the 20-year-old Indiana University student walking around the U.S town of Bloomington, Indiana in the early hours of the morning on June 3rd, 2011.
Her parents, Charlene and Robert, have never given up on finding out what happened to their daughter, but they believe in their hearts that she is dead.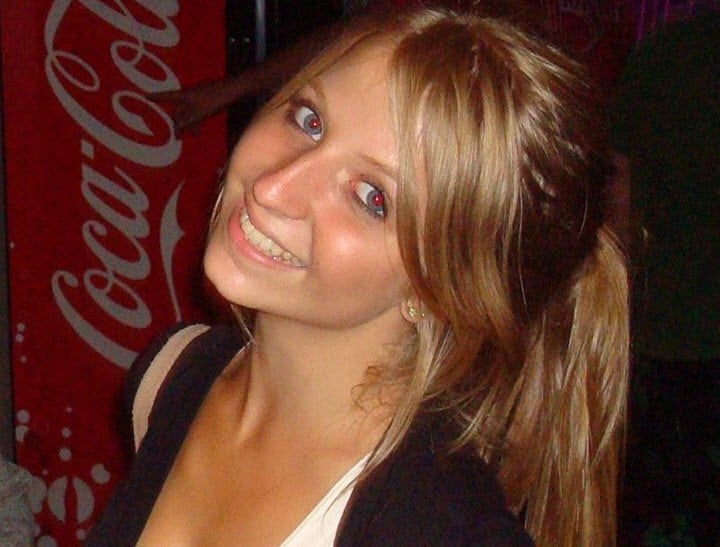 Fingers have been pointed. Blame has been laid. But after an extensive investigation, Lauren's family are no closer to getting the closure they deserve.
Lauren's boyfriend, Jesse Wolff, did not see Lauren the night she disappeared, and has been cleared of any wrong-doing by police. But Jesse's mother, Nadine, has spoken publicly since the disappearance, calling Lauren's parents liars and shifting the blame entirely onto Lauren herself.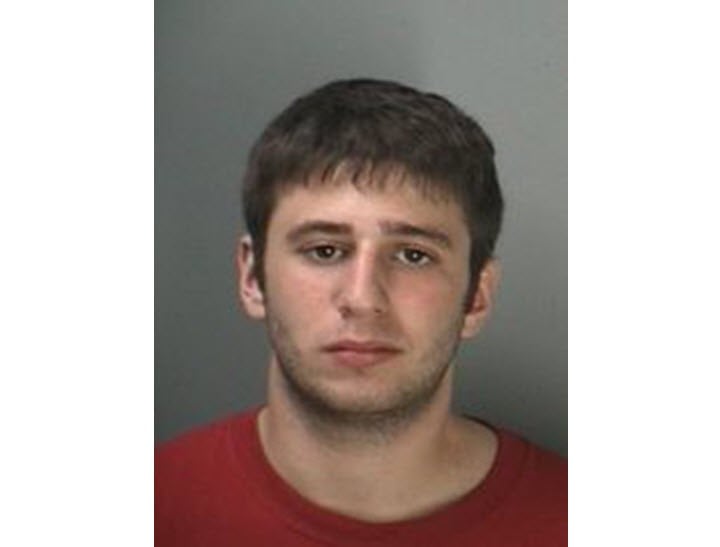 "This poor little girl is not with us today because of her drug abuse," Nadine Wolff said, two years after she disappeared.
In the years since Lauren's disappearance, the Internet has become a place for family, friends and unrelated members of the public to speculate on what really happened to her.
Pay close attention to the details. Here's what is known, courtesy of Reddit:
12.30am: Lauren was seen with a friend named David Rohn. The pair left Lauren's apartment together.
1.46am: Lauren entered a sports bar named Kilroy's.
2.26am: She leaves Kilroy's with a friend named Corey Rossman, but she left her shoes and her phone at the bar. Corey and Lauren head to her apartment complex, where a fight breaks out between Corey and another man, named Zach Oakes, who notices how inebriated Lauren is. Zach punched Corey, which Corey says made him forget most of the evening's events.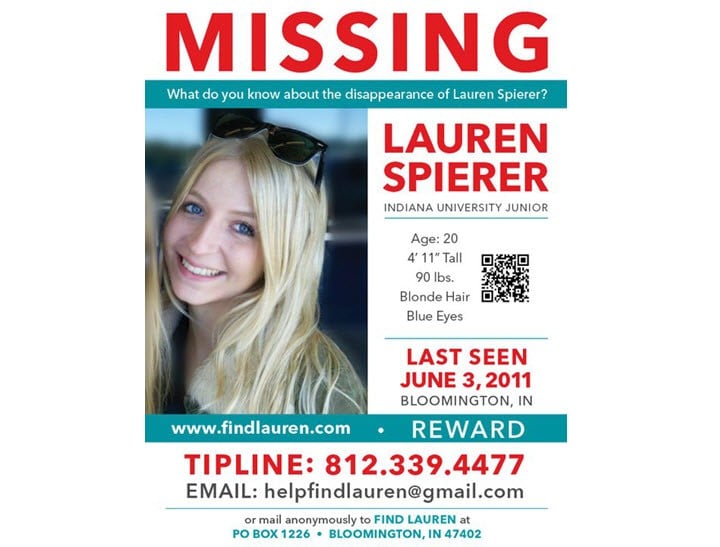 2.42am: Lauren and Corey leave the apartment building together. Lauren falls three times, hitting her head on the ground when she falls.
Lauren and Corey walked into his apartment, alerting Corey's neighbour, Michael Beth, who helped Corey into bed. Corey claims he tried to get Lauren to sleep over, but she said no. Michael called a friend, Jay Rosenbaum, and asked him to take care of Lauren. Lauren headed to Jay's apartment and stayed for an hour.
4.30am: Jay says Lauren left his apartment. This is the last time she was reportedly seen.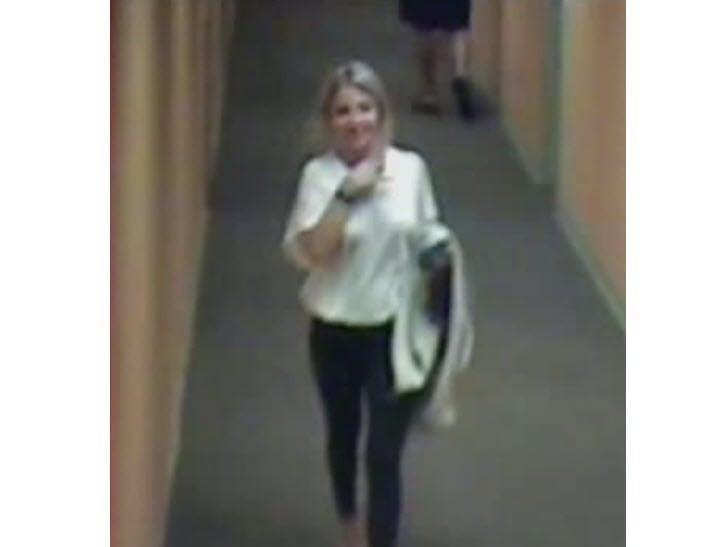 A few hours later, Lauren's boyfriend, Jesse, texted her. An employee from the bar replied, saying she had left her phone there. That's when Jesse reports Lauren missing.
But aside from these facts, there are just questions surrounding that night. Questions — and many theories.
1. Lauren wandered off, died of a drug overdose in the woods, and just hasn't been found yet.
You can watch a video below where Lauren's parents spoke to American TV presenter Katie Couric about their daughter's disappearance. Post continues after video.
2. She was drugged at the bar, which is why she was so unsteady on her feet as she and Corey entered her apartment block.
3. Lauren died of an overdose and Corey, Michael and Jay disposed of her body.
According to one Reddit user, that's the story most common with people who knew Lauren: "From knowing people very well related to her at IU, I have always heard she died due to an overdose and the evidence was hidden by her shady male friends, who were high level drug dealers on campus."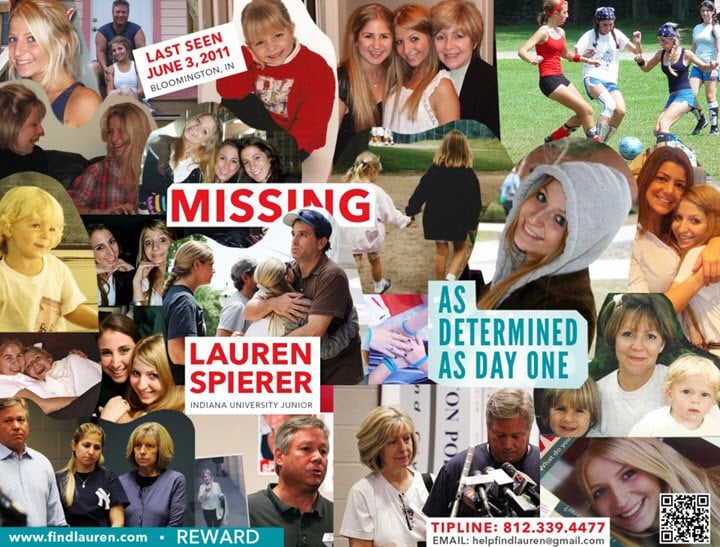 4. Lauren was kidnapped.
5. She was murdered by the people she was last with, who then disposed of her body.
It's possible we'll never know what happened to Lauren. If the person who has done this to her hasn't come forward yet, they're unlikely to.
But to those who love Lauren, they'll never give up hope.
Lauren's parents have set up websites and Facebook pages appealing for information, as well as erecting billboards around their town and making sure Lauren is never far from people's minds. But they have some theories of their own.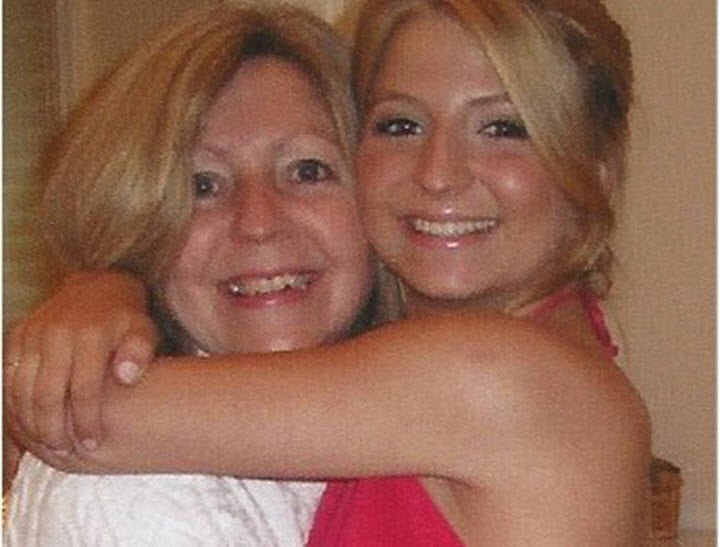 "There is no reason to think the people Lauren was last with wouldn't do everything in their power to help us find her," her parents have written on a website they've set up called FindLauren.com.
"But, alas, there is deafening silence. That silence compounds our frustration, our desperation and our grief in not having found Lauren. It threatens to be our undoing but make no mistake, we will never give up."
The people Lauren was last with — Corey Rossman, Michael Beth and Jay Rosenbaum — refused to sit lie detector tests by Bloomington Police and quickly acquired lawyers, according to Lauren's parents, but they each sat FBI-administered polygraph tests at a later date. They say this is because they didn't trust Bloomington Police.
But it's been four years. Four years, one month and 15 days, to be exact. And they're no closer to finding out what happened that night.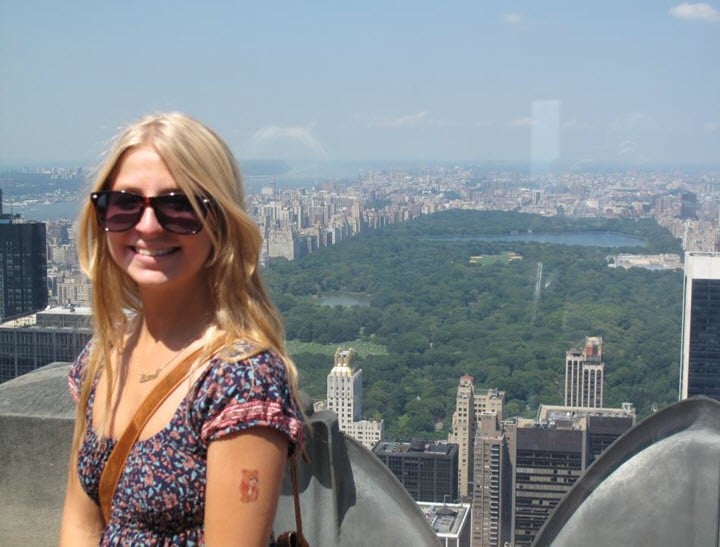 On the four-year anniversary of her disappearance, Lauren's mother posted a haunting message on Facebook.
"Someone took a life full of promise, away from our daughter," she wrote.
"That person continues to breathe the same air Lauren should be breathing. Living their life, seemingly as if they have no responsibility for Lauren's disappearance. I trust that somehow, some day, someone will be held accountable."
So do we.
If you or anyone you know has any information on Lauren's whereabouts, contact [email protected] 
For further information on Lauren's case, you can visit the website her parents have set up to find her by clicking here, or visit the Facebook page by clicking here. 
For more cases like Lauren's… 

Somebody set Jessica on fire. Now the Internet is obsessed with her murder.

'Chillicothe's missing women' began disappearing a year ago.

Missing man contacts family after 10 years.