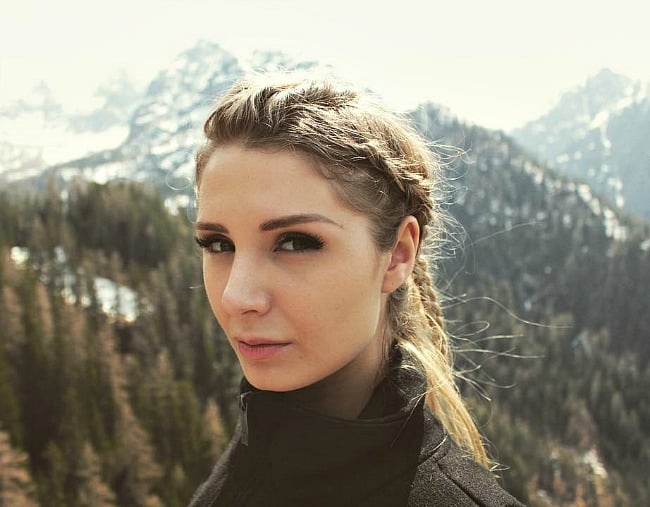 Last week, Lauren Southern's opponents rejoiced when the controversial Canadian was denied a tourist visa for Australia; "Sweet. May she continue to be denied entry to all nations," one critic tweeted.
But their joy was short-lived.
On Thursday the 23-year-old strode into the arrivals terminal at Brisbane airport, her new working visa approved ahead of her Australian tour. Emblazoned across her chest, was a single slogan: "It's okay to be white."
***
This kind of statement would come as little surprise to those familiar with the ultra-conservative social/political commentator's work.
A political science drop-out, Southern achieved notoriety and, yes, immense popularity via her contributions to The Rebel Media, a far right-wing Canadian political and social commentary website.
@Lauren_Southern touches down in Brisbane wearing 'It's okay to be white' T-shirt https://t.co/n1cBznxYiT @newscomauHQ pic.twitter.com/qIbu8BroqD

— Frank Chung (@franks_chung) July 13, 2018