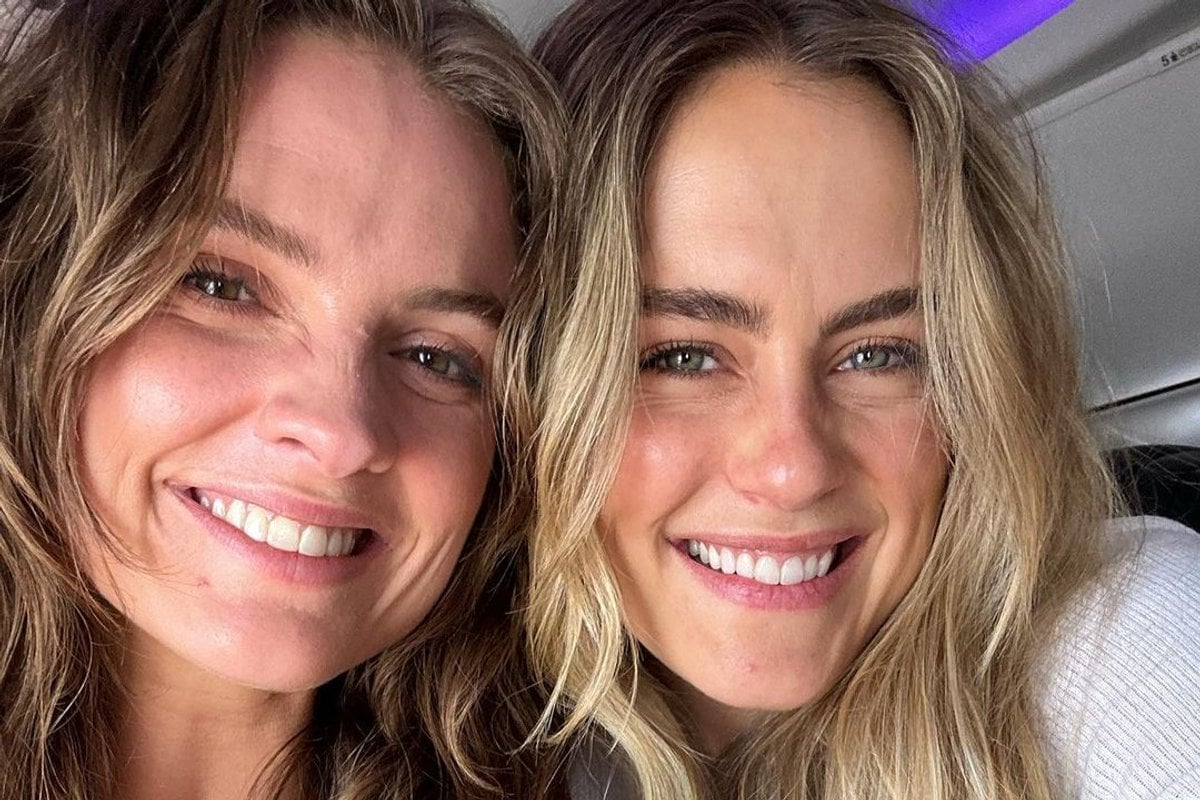 Laura Henshaw, author, law graduate and co-founder of holistic fitness and wellbeing app Kic, is beautiful, fit, happily married and lives in an immaculately styled home.
The 30-year-old former model 'has it all' on paper – but as she explains to Clare Stephens on this week's episode of But Are You Happy, that doesn't mean life is perfect.
Often being classed as the 'number two' to her best friend and co-founder of Kic, Steph Claire Smith, has been challenging.
"A lot of people compare us," Laura tells Clare about her relationship with Steph.
"I remember when we got engaged... and there was this whole article on how I copied her. [When] my wedding was cancelled, people were saying things like, 'You must be so jealous' because Steph had a beautiful wedding and then she had a baby. I can laugh at that now as I never felt jealous and I would say probably it's not jealousy, it's more comparison."
Watch: A clip of Laura Henshaw on the podcast, But Are You Happy? Post continues below.
Laura says that constantly being compared to Steph and her personal and business achievements is an ongoing challenge, especially when in the past, businesses have chosen Steph over her for opportunities relating to Kic.