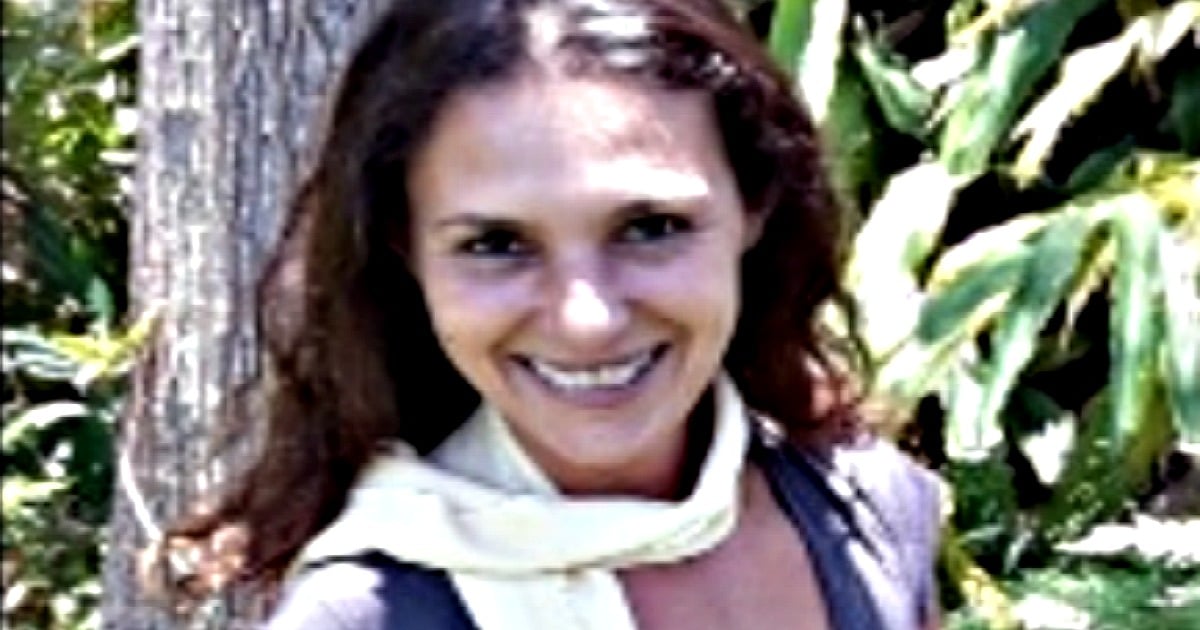 1.   Lawyer for Sara Connor says she was trying to protect Bali policeman from her boyfriend David Taylor.
Byron Bay mum Sara Connor was trying to protect a Bali police officer from being beaten to death by her British DJ boyfriend, the lawyer for Ms Connor has claimed.
After a third day of interrogations for Sara Connor and her British boyfriend David Taylor Ms Connor's lawyer said that the mother of two was trying to intervene in the fight.
"She said to me after she make a little bit of a reconstruction there, only between us, I want to protect the victim",' Ms Connor's lawyer Erwin Siregar said.
"I want to separate between David Taylor and the victim and in this case I just want to protect the victim and so I am not guilty."
Details have emerged about the three days the couple spent on the run where they rented a motorbike and stayed in a home stay in Jimbaran.
Owner Wayan Kodil said they displayed "normal behaviour" and did not seem suspicious reports The Daily Mail.
He said they had sat on the balcony in the front of the house, clearly visible from the street and drank tea and ate bread.
Police say that after Ms Connor received a phone call from Australia telling her she was on the news and wanted on Friday morning the couple burned the bloody clothes they were wearing on the night of the murder, and cut up cards and ID of the police officer which they then dumped by the road in a plastic bag.
The couple face a maximum of 15 years jail time.
France's Council of State – the highest administrative authority – is studying whether local bans on full-body burkini swimsuits are legal, with many concerned about police forcing Muslim women to disrobe.
Photographs of armed police ordering a Muslim woman on a beach in the Mediterranean city of Nice to partially disrobe went viral on social media this week.
The burkini has been banned by at least 15 French towns from Corsica to the northern coast.
Prime Minister Manuel Valls told BFM television that burkinis represent "the enslavement of women," but said enforcement of the bans must be handled respectfully.
Rights groups argue the bans are discriminatory and have appealed to the Council of State, which holds a hearing Thursday. A decision on whether to overturn the bans is expected later today.
3.   Man who allegedly murdered British backpacker Mia Ayliffe-Chung in north Queensland to face court via videolink today.
A 29-year-old man accused of the stabbing murder of British backpacker Mia Ayliffe-Chung in north Queensland will appear in court via videolink after he allegedly lashed out at police.
Yesterday the man was charged with murder over the death of British woman Mia Ayliffe-Chung, 21.
Superintendent Ray Rohweder said the man's behaviour towards officers since his arrest was a cause for concern ahead of his appearance in the Townsville Magistrates Court on Friday morning.
"There are a number of concerns in relation to both officer and public safety," he said. "In consultation with the defendant's legal advisors we've agreed that videolink will be the best possible way to take the matter forward."
The man was also charged with two counts of attempted murder, one count of serious animal cruelty and 12 counts of serious assault.
The news comes as it has been discovered that the Gold Coast waitress was only in the North Queensland hostel where she was murdered due to a snap decision not to travel to the Sunshine Coast, as she had initially decided.
It is this cruel twist of fate that saw Mia Ayliffe-Chung's untimely death, after she got a bad vibe from the farm boss during her time on the Sunshine coast.
4.   Parents of terminally ill boy Oshin Kiszco back in court to try to stop chemotherapy.
Oshin Kiszco: Via Facebook.
The parents of a terminally ill boy will face the Family Court in Perth today in an attempt to get their son to start palliative care.
Princess Margaret Hospital have sought legal permission to continue chemotherapy, preferably followed by radiation therapy if he responds well, to deal with Oshin Kiszco's fatal brain tumour.
The hospital initially took the couple to court in March to enforce treatment after they refused because of the severe side effects.
An MRI scan last month showed that after two cycles of chemotherapy, Oshin's brain tumour had shrunk, but not disappeared reports Perth Now.
The couple's lawyer Jun Khew Wong today said further treatment offered only a "small chance of saving his life" and that there were "low prospects of a long-term cure".
"Oshin does have the right to die with dignity," he said.
5.   Huge aftershock disrupts rescue efforts in Italian earthequake.
At least 247 people have been killed in central Italy following the 6.2-magnitude quake in the early hours of Wednesday.
But a huge aftershock has sent more buildings tumbling to the ground in the devastated regions of central Italy, disrupting efforts to sift through the rubble to find survivors.
Rescue teams had been using bulldozers and often their bare hands to try to find survivors, while thousands of people spent the night outside or in tents.
One piece of good news from Italy as Italians throw their support behind the earthquake victims in the way they know best - through their pasta. Post continues after video...
6.  Queensland mother gives birth to her own grandson.
A Queensland mother has given her daughter the best gift she could by giving birth to her own grandson.
Theresa Hohenhaus, 46, who was already a mother-of-five, says giving her daughter Alice the priceless gift of her own child was the best experience of her life reports Seven News. 
Alice Hohenhaus suffered from childhood cancer that would prevent her from carrying a baby to full term.
Theresa became a surrogate at 45 and was implanted with her daughter's fertilised egg.
"After everything Alice has been through, it's something I just had to do," Theresa said.
7.   Father who disciplined son by lifting him out of bed by the arms was "just being a responsible parent", a judge rules.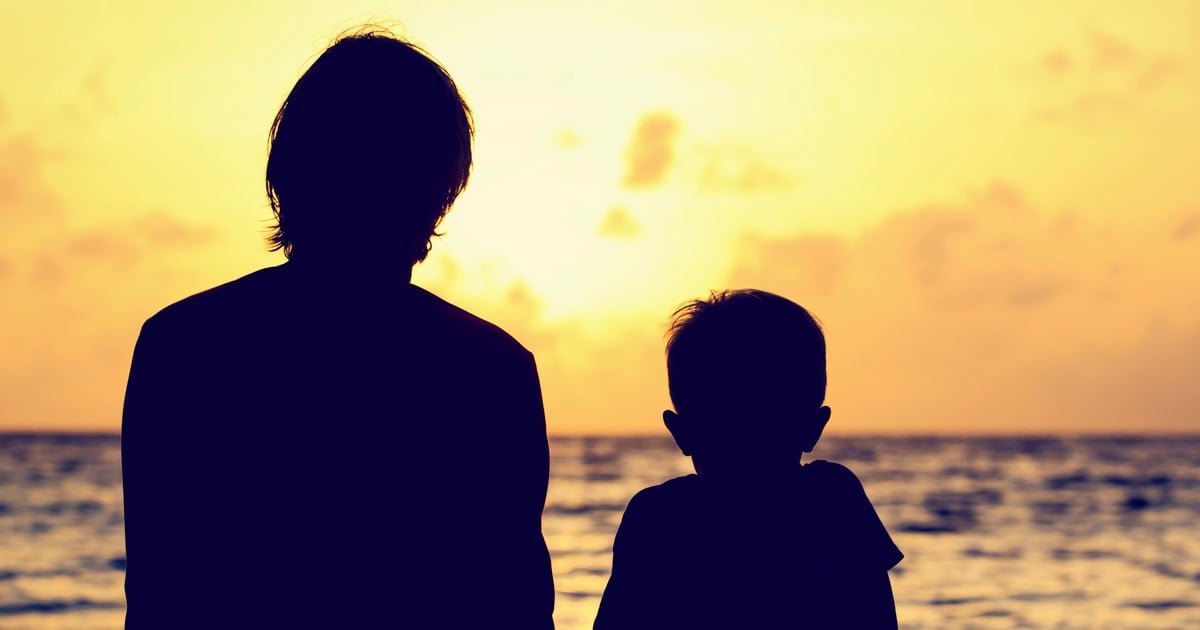 The judge said the father was just being a dad. Image via iStock.
A judge has ruled that a father who lifted his 8-year-old son out of bed by dragging him under the arms – after the boy refused to get up to go to school and a medical appointment and then threw a tantrum – was just being a responsible father.
The father was appealing after a local court imposed an apprehended violence order last October on him, despite acquitting him on a charge of assault.
The Daily Telegraph reports that the son testified his dad was "pretty scary to me".
The boy accused his father of grabbing him by the throat during an access visit and told the court in evidence they threw out that his throat still hurt five months later.
Downing Centre District Court Judge Paul Conlon said:
"Responsible parents would be rightly concerned they too could find themselves dragged into the criminal justice system for doing nothing other than enforcing some discipline in the home, demanding some respect and letting the child know that they don't call the shots."
He said the boy had "no reasonable grounds" to fear for his safety while in his father's care and "was probably just reluctant to live in a household where he was expected to do as he was told."
Do you have a story to share with Mamamia? Email us [email protected]