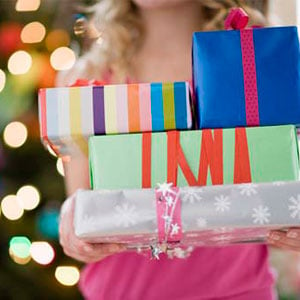 There's nothing better than to see the joy on someone's face when you've bought them a present they absolutely love. There's nothing worse than realising you don't have a present for someone and you're desperately short of time.
I recently dropped in to Big W with a $50 voucher in search of great present ideas. These ones are all less than $50 each – some a lot less– and are sure to be a hit.
So here are seven gifts to have on hand when you need a last-minute gift. Christmas gift buying: sorted.
Just as an FYI, you should know that this is an advertorial for Big W. 
1. Fun appliances.
Summer is HOT. Really, really hot. But a healthy, ice-cold frappe will make you more friends than salad. The Kambrook Blitz 2 Go Blender ($48) makes it easy to blend fruit, vegies and even icy drinks, so you'll be giving the gift of health and convenience. Winning! It can pump out smoothies and shakes and fresh summery icy creations that will make short work out of all that leftover summer fruit.