Dennis and Lorraine Carver were at the Route 91 Harvest music festival on October 1 in Las Vegas when noises they thought were fireworks began distracting from the music.
Suddenly, Dennis slammed his body over Lorraine's to protect her. He'd realised the sounds weren't fireworks at all. They were gun shots.
The pair held hands and ran for their lives as bullets rained down upon the crowd.
Both got out safely, lucky to be alive following the deadliest mass shooting in modern US history. An attack that left 58 people dead, and hundreds injured.
In a horrible twist of fate, however, just two weeks after they returned from Vegas to their home in California the couple smashed their car into the gates of their residential community and were engulfed in flames. It was October 16, and both were killed.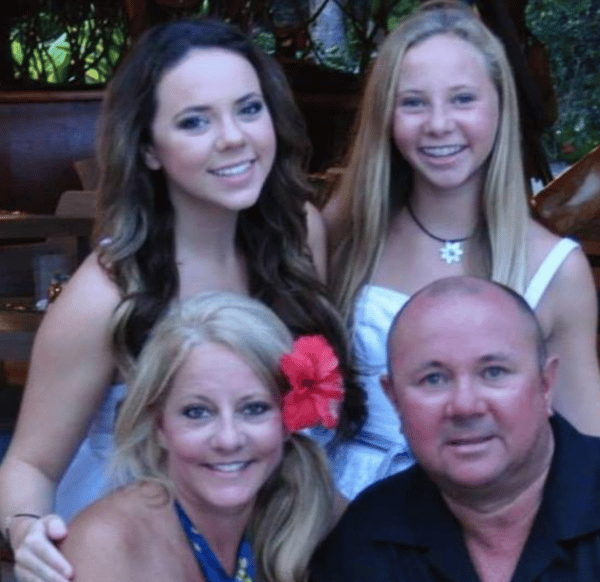 The couple's eldest daughter Brooke Carver, 20, said the shooting had given the pair a fresh perspective on life. That they died "so happy" and "living in the moment".
"After the shooting, they heard from all of the people they cared about most. They were so happy," Brooke told the Las Vegas Review Journal. "The last two weeks of their lives were really just spent living in the moment."
Listen: We deep dive on the deadliest mass shooting in modern US history. Post continues after audio. 
"We were so relieved when they got out of the shooting alive. But I also think we've been given little pieces of them that we would've never gotten if the shooting hadn't happened right before they died."
Brooke said there was more affection and thoughtfulness within the family following the Vegas tragedy. Dennis, for example, had sent Lorraine flowers in the days after the shooting just to show he cared.
"He just wanted to give my mum a reason to smile after the shooting," she said. "I swear they were more in love those two weeks than the last 20 years."
The couple's youngest daughter, Madison Carver who is 16, says she and her sister have found peace within their grief because of their parents' love for each other.
"We've found some peace in knowing that our parents just loved each other so much that they had to go at the same time," Madison said. "They couldn't live without each other."