In 2014, Filipino-born Marilou Danley attended the very first Route 91 Harvest country music festival on Las Vegas Boulevard. Before it was known as 'the Strip' and lined with casinos, the southern end of Las Vegas Boulevard, where the Luxor Hotel and Casino and Mandalay Bay now sit, was called Route 91. Today, opposite those hotels is a lot, which has managed to fit more than 20,000 country music fans every October for four years. Including Danley, a mother and grandmother, who was once a Gold Coast resident.
Three years after visiting the concert herself, Danley's long-term partner, Stephen Paddock, would smuggle 23 weapons into the Mandalay Bay casino and hotel, smash the window of his 32nd floor room with a hammer, and aim fully automatic guns at the crowd. He would kill 59 people and injure more than 500 – staging the worst mass shooting in United States history. He would then take his own life, before being found by police.
While authorities first appeared to clear 62-year-old Marilou Danley of any connection to the massacre, Sheriff Joseph Lombardo, chief of the Las Vegas Metropolitan Police Department, has since said she is "currently a person of interest". But a great deal about the woman – including her whereabouts, and the nature of her relationship with Stephen Paddock – has been cloaked in confusion since news of the attack broke. With details changing by the hour, this is what we know so far about the girlfriend of the Las Vegas gunman.
Listen to a special bonus episode of Tell Me It's Going To Be OK, hosted by Mia Freedman and Amelia Lester, about the Las Vegas massacre. Post continues after audio.

Neighbours say she left the home she shared with 64-year-old Paddock two weeks ago, on September 15, to travel to The Philippines on holiday. Late on Tuesday, she was flown back to the United States and into the hands of the FBI for questioning. Interest in Danley increased after 19 additional weapons were found at the home she shared with Paddock.
"She has probably the best insight into the mind of Paddock prior to him killing all these people." Steve Gomez, a former FBI agent, told ABC News. "So they definitely want to hear from her what was going on in his life."
Before she met Paddock, Danley lived on the Gold Coast where she married an Australian man. It is believed it was during this period that she gained Australian citizenship. In the early 1990s, she then moved to the US, where she married Geary Danley – a relationship that lasted 22 years while they lived together in Reno, Nevada.
Danley was working as a hostess for Club Paradise at Atlantis Casino Resort Spa in Reno when she met Paddock, according to his brother Eric. Together, they lived at Sun City in Mesquite, 90 minutes outside Las Vegas – a community popular among retirees. Residents of the upmarket development must be over 55, and no children are allowed to live there. Danley and Paddock had access to an 18-hole golf course, swimming pools and a recreation centre with a gym.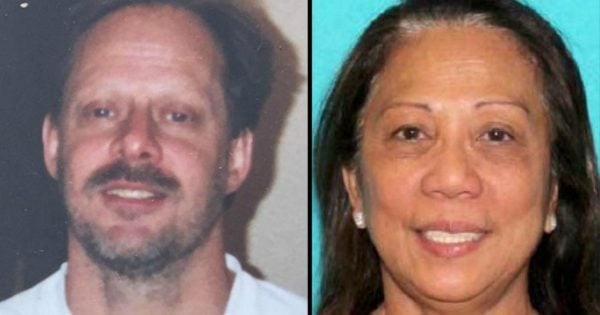 In the days since the massacre, the supervisor of the couples' local Starbucks told The Los Angeles Times she witnessed Paddock publicly berate Danely on more than one occasion.
"It happened a lot," she said. When the couple would come in to order their regular coffees -  a venti mocha cappuccino for Paddock and a medium caramel macchiato for Danley - she would always offer to pay.
Esperanza Mendoza recalled, "He would glare down at her and say — with a mean attitude — 'You don't need (a) casino card for this. I'm paying for your drink, just like I'm paying for you'."
"Then she would softly say, 'OK' and step back behind him. He was so rude to her in front of us."
Members of Danley's family have slowly started to speak to the media since the attack on Sunday night, with some admitting they had met the man who would go on to commit an unfathomable crime.
Danley's nephew, 23-year-old Jordan Knights who lives in Queensland, told Nine News he was introduced to Paddock a few months ago while visiting Las Vegas. With his mother, Danley's sister Amelia Manango, he had what he described as an unremarkable encounter with Paddock. "It seemed like he just looked after my aunty and that was it," he said.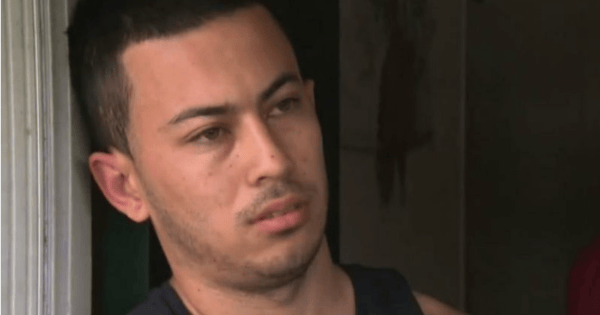 When he watched the news on Sunday night, he realised his family had a connection to the atrocities taking place in Las Vegas. "Yeah once I saw that part on the news… I was like, what the heck. It was crazy," he told Nine News, adding, "I knew that she [Marilou Danley] would have had nothing to do with it".
A brother-in-law of Danley's told The Australian "her family are feeling it as well," describing the massacre as "a terrible, sad, tragic situation". He told the publication that he knew a "fair bit" about Paddock, but would not provide further details.
Danley's family from her second marriage to American Geary Danley have also been pursued by the media about their connection to Paddock. Dionne Waltrip, Danley's step daughter, described her "ex-stepmum" as "a good and gentle person," but said: "My father and Marilou have been separated since April 2013 and divorced since 2014. Our family does not know Mr Paddock and has no relation with Mr Paddock."
She said "without seeking the truth," her family and extended family "have been getting death threats" because of the assumption they were somehow involved.
While the details of Marilou Danley's life and her relationship with Stephen Paddock come forward, we will be able to piece together a more comprehensive picture of the woman who shared a relationship with the perpetrator of the deadliest mass shooting in US history.
And she may very well be the key to unlocking his motives - which still remain a mystery.