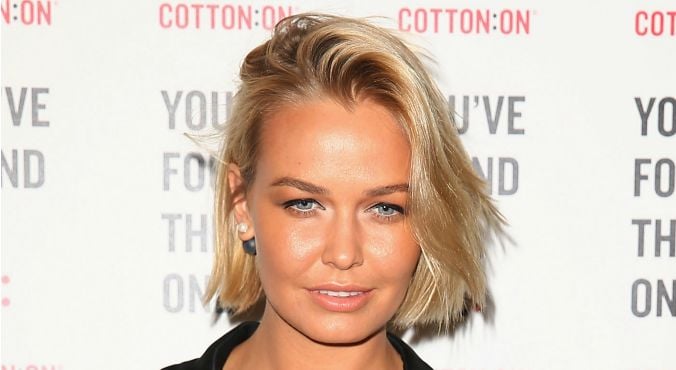 Image via Getty.
It's widely regarded as one of the biggest hair sins you can commit – and Lara Bingle Worthington says it's the secret she swears by to perfect her lob.
Yes, you now have a legitimate excuse for forgoing the hairdryer and falling asleep with wet hair. (Finally.)
"My hair is probably the most low-maintenance thing about me," she told The Vault in a recent interview.
RELATED: 14 things hair experts would really like you to stop doing to your hair
"I never use a hair dryer – falling asleep with damp hair gives it the best shape when you wake up! In fact, I only comb it when absolutely necessary."
She also favours the EVO 'the therapist' Calming Shampoo and Conditioner ($29.95).
Considering hairdressers have named the "Bingle Bob" as one of the most requested hairstyles of the year, the sleeping-with-wet-hair suggestion is definitely one worth taking note of. (Post continues after gallery.)